June 6, 2017
A day on board of the Ferrari GTB 488
Lifestyle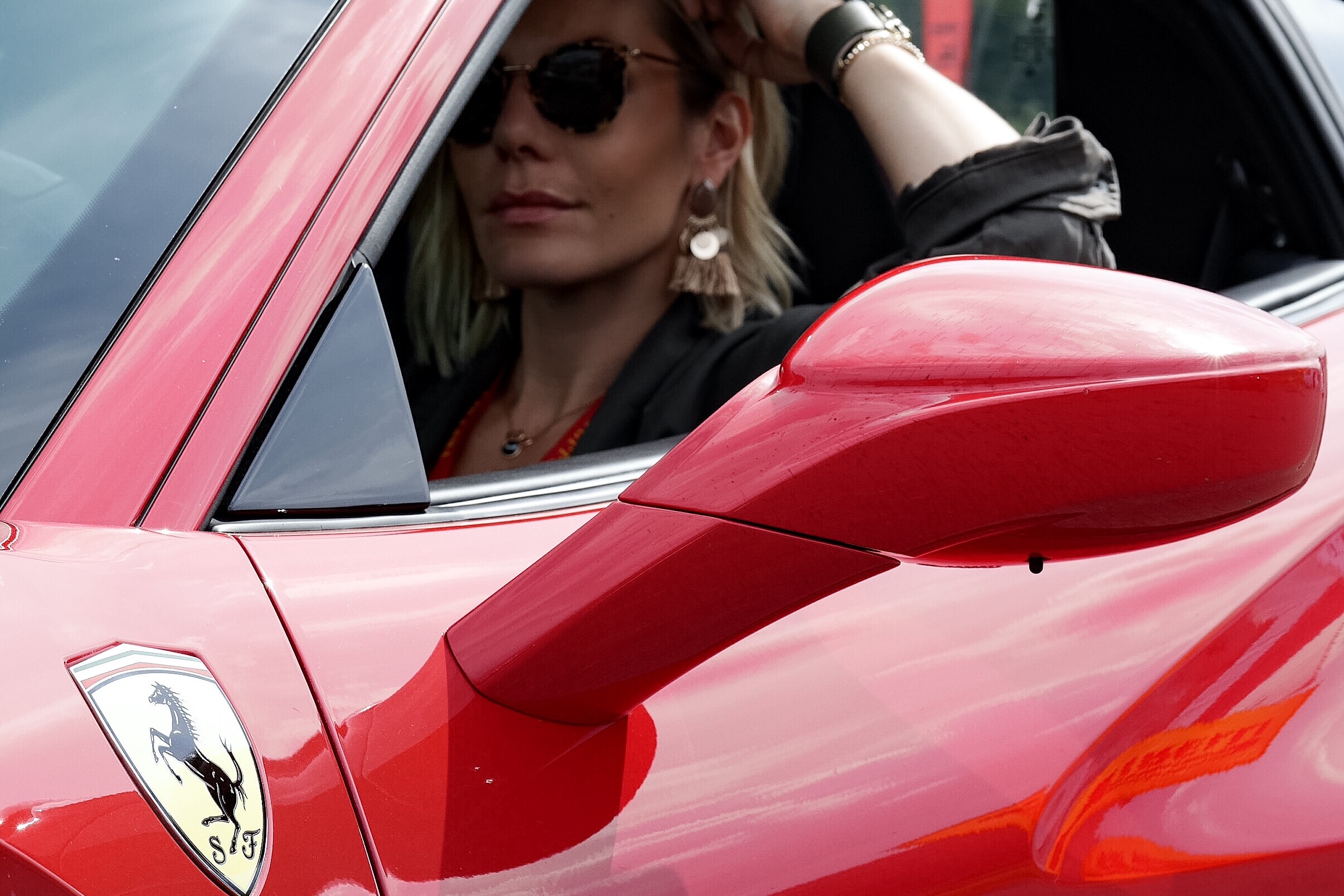 When Eileen offered me to test the new Ferrari 488 GTB, I quickly agreed and said it could be a great opportunity. But at this moment I did not realize that I was about to live one of those moments that would remain engraved in my memory forever. Before that, I was always skeptical about the passion that some of my friends could have for this type of cars. What's the point of owning 670 HP to drive at 120km / h?
But let's start from the beginning.
We are awaited at Villa Honegg, a sumptuous 5-star hotel overlooking the lake of Lucerne. Welcomed by the Ferrari team, I receive my badge number 7.
Hardly time to realize what is happening to me that my husband and me are already headed to the terrace to enjoy lunch. On the menu, three refined dishes served in front of a spectacular landscape. To my left, two Ferraris have just arrived. I observe them out of the corner of the eye, they are rather pretty I must admit. At the end of the meal shared with other guests, we are invited in the projection room for a short presentation.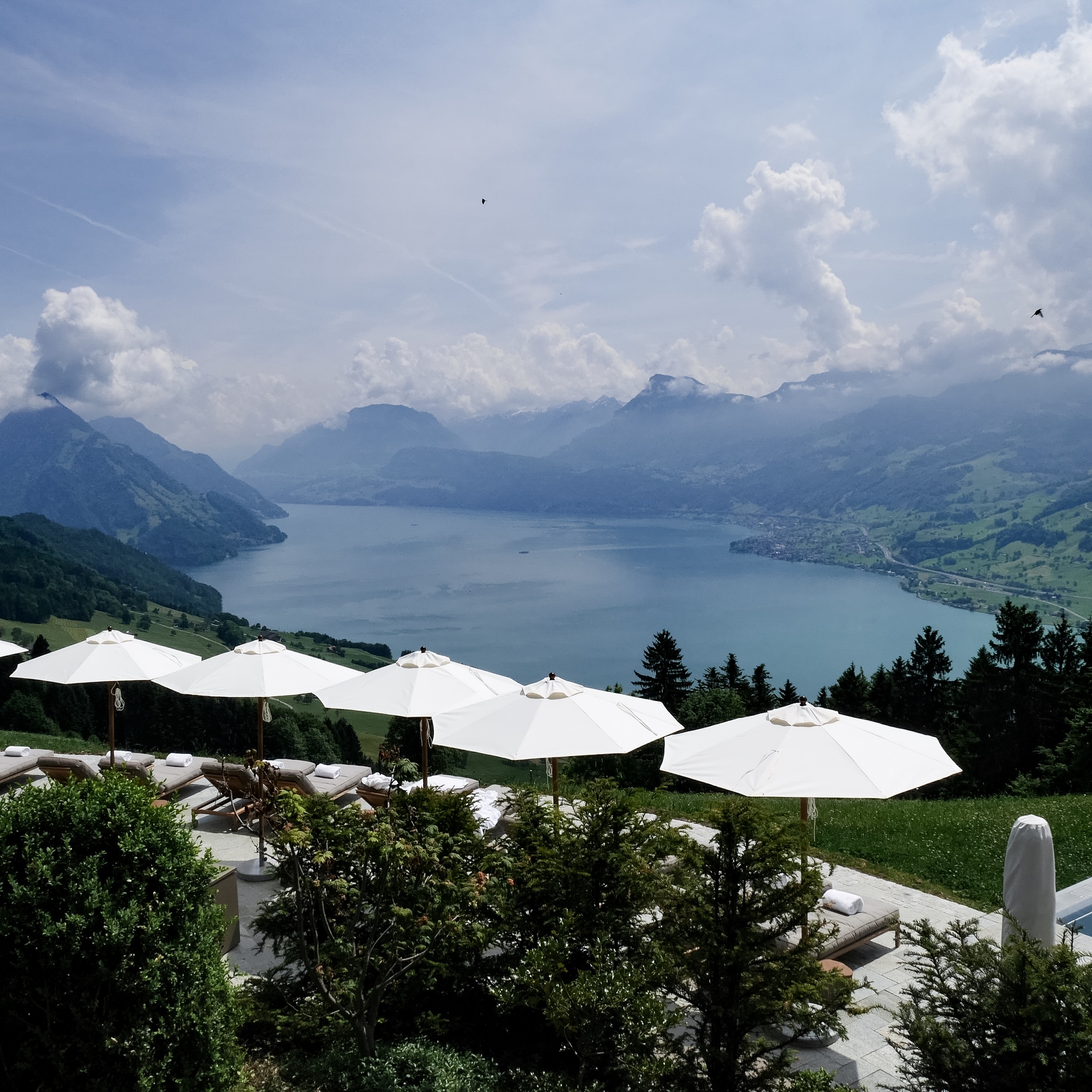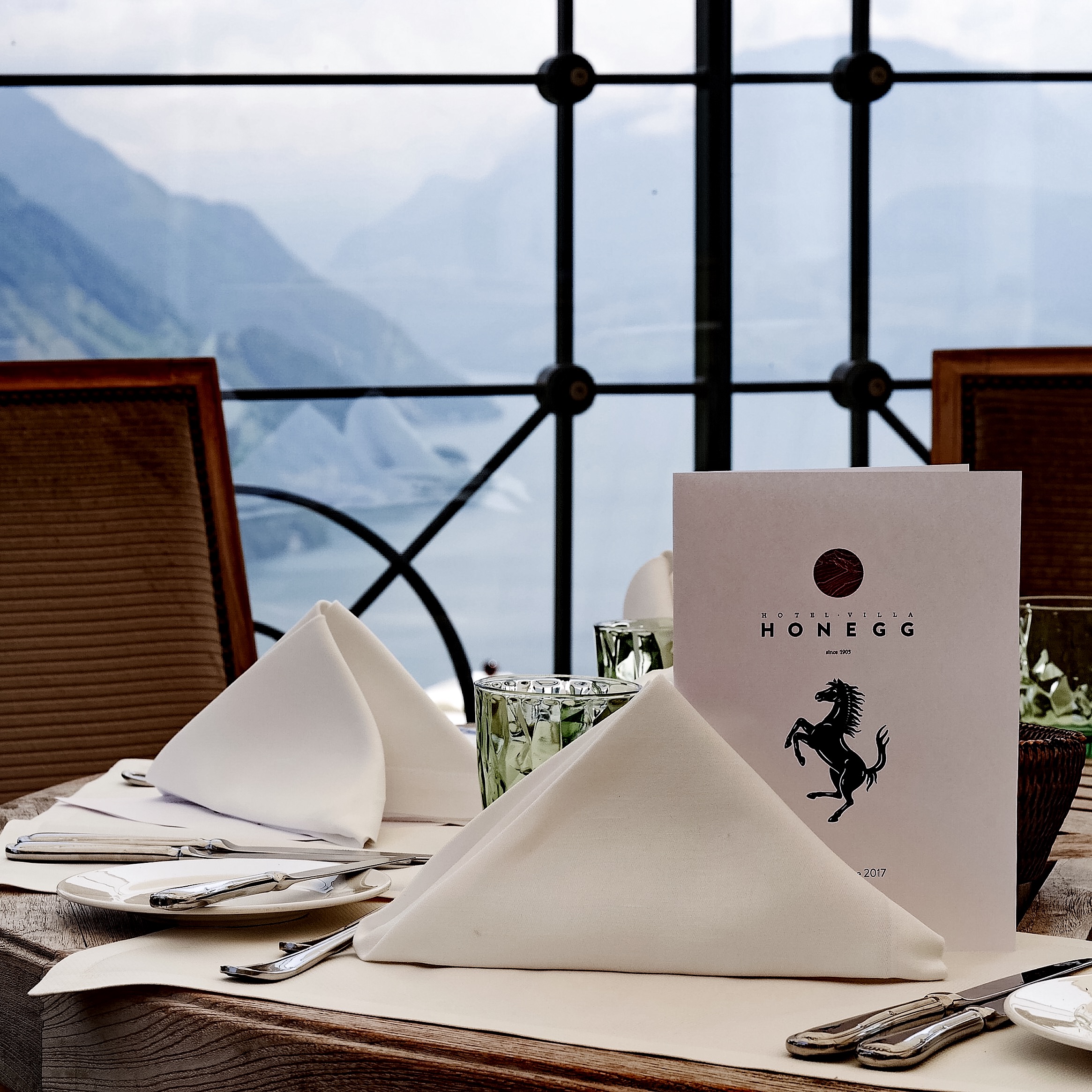 On the technical side we learn that the 488 GTB boasts a double turbo V8 inspired by the F40. We are promised performance and emotions: 0 to 100 in 3 seconds!
Historically, the origins of the speedster date back to 1975 and the release of the 308 GTB. Does this ring a bell? Does Magnum's car speak to you? With the 2017 version, the goal is to maintain a strong pedigree, to offer unparalleled performance on the circuit, but also comfort and unparalleled control during a more traditional use. So I will not pretend the contrary and pass on the technical details… For those interested, I suggest you take a look here.
Enough theorized, it is time to get to know the beast. A bright, lacquered 488 GTB is waiting for me. Impressed but mostly intimidated, I venture to open the door. Its stitched leather interior invites me to take a seat. I take my marks, familiarize with the one that will be my mount during the next hours. One foot on the brake, I press "Start". The engine purrs and I shudder. Good okay! I shudder with fear! "Harmonie, you've got your license for more than ten years, it's gonna do it, you start nice and slowly, there's no need to hurry. And so what if the other six Ferraris have to wait for you." This is what happens in my head as I make contact. This time, we're good to go, I'm on it, I'm actually driving a Ferrari! A Ferrari! But I am very, very far from my peaceful state of just a minute ago. At this moment, I am rather tense, and my concentration is at its maximum. I estimate volumes and distances. The road is not very wide, I pray that no car arrives in the opposite direction, because it would have to cross, and the wall is super close to my rearview mirror … Throughout the journey, a member of the Ferrari team gives us advice by walkie-talkie. Radar, car, speed, everything is announced and therefore anticipable.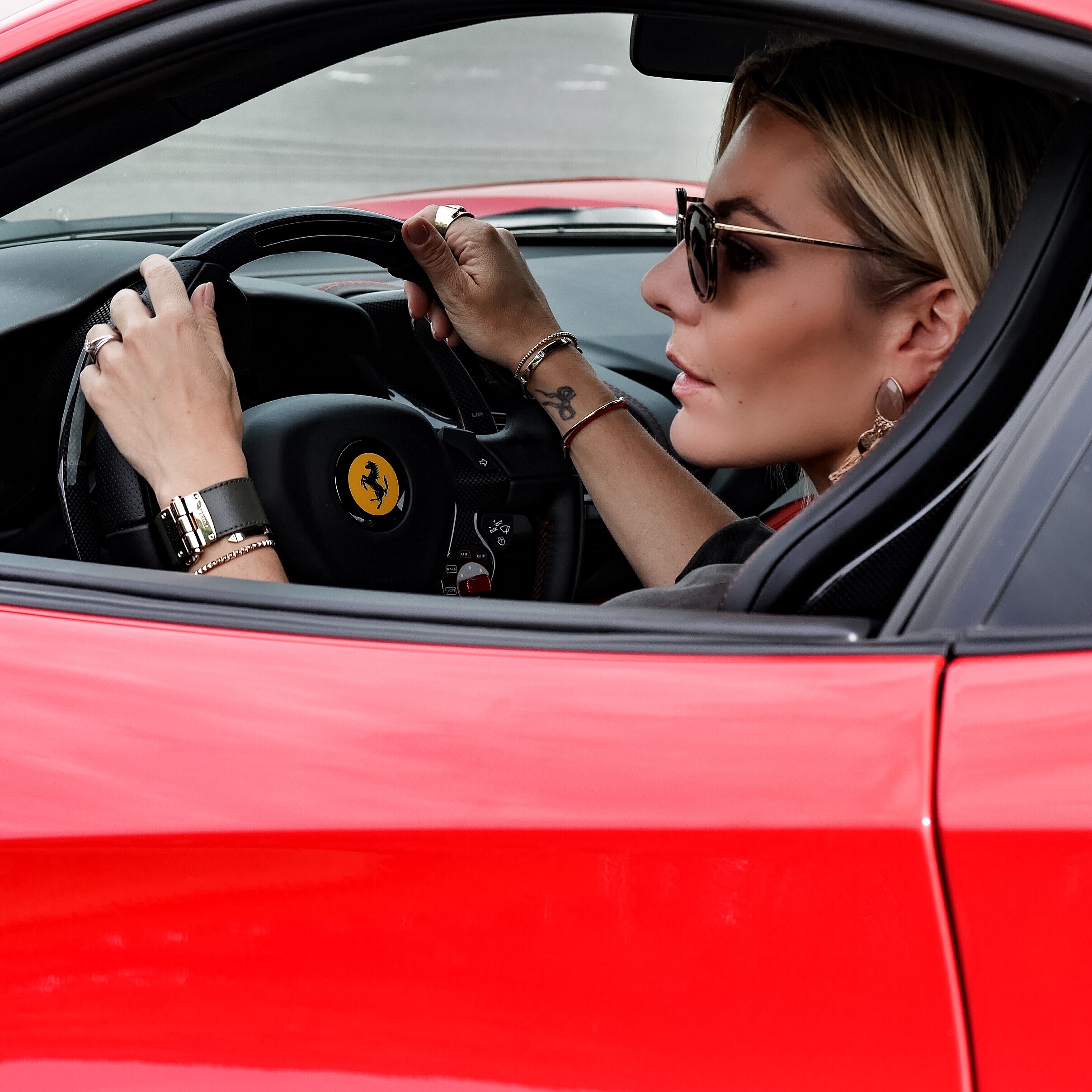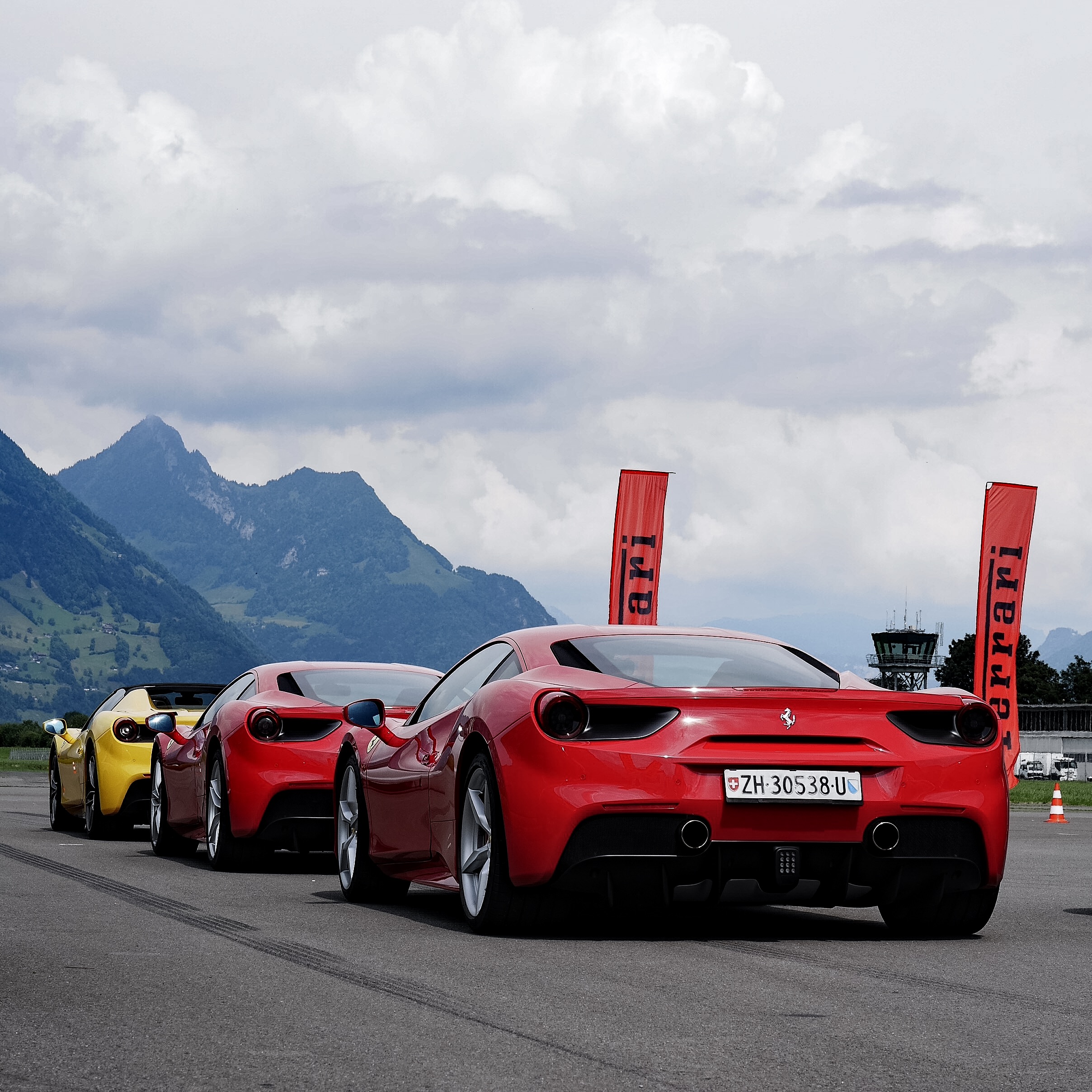 About fifteen minutes later, we reached the Buochs ​​airport, in the canton of Nidwalden, for circuit trials. One behind the other, the seven Ferrari discover the course on which we can then enjoy ourselves. After some discrete accelerations and a few nice curves on the closed track, I take confidence. I am especially amazed by the comfort in all circumstances. This Ferrari 488GTB is glued to the bitumen and its frank but progressive acceleration reassures me. I am more and more at ease, and during the challenge, where everyone has to accomplish the course in record time, I am amazed. I am all in, I accelerate, I steer, I slip, I feel like David Hasselhoff in K2000, nothing can stop me. Except perhaps the time that has to be the best, and therefore, the shortest. Faced with six fellows accustomed circuits, I rank in the first place, seen from the bottom… But I have not missed a gate! Ha! Still, the sensations felt at that time are worth more than any medal in the world. I feel good and I love this car that proved to me that I could trust it.
Some photos and a refreshing drink later, it's time to get back on the road. I realize that my shyness has given way to a real sporting pleasure and this is good, because we are announced a panoramic tour of an hour! This is the opportunity to experiment with all kinds of grounds: gravel, a winding stretch in the forest, the city, the motorway … This confirms my love for the soft power of this Ferrari 488 GTB. I'm under it's spell.
Unfortunately, all good things have an end and we get closer to the moment to return the key to the Ferrari staff. Despite all my efforts to leave with it, my many smiles and those of my car (because undeniably, something strong happened between us), there was nothing to do. Around one last drink, everyone shares their emotions. The apprehension gave way to a beginning of a love story for the brand with the prancing horse. The opinions are unanimous, the 488 GTB offered us an unforgettable day. As for me, I lived an unique experience and I will never look at a Ferrari the same way again…
A big thank you to the Ferrari Team for letting me re-live this day in pictures