June 30, 2017
The Power of Stones from Sophie Rinieri
Lifestyle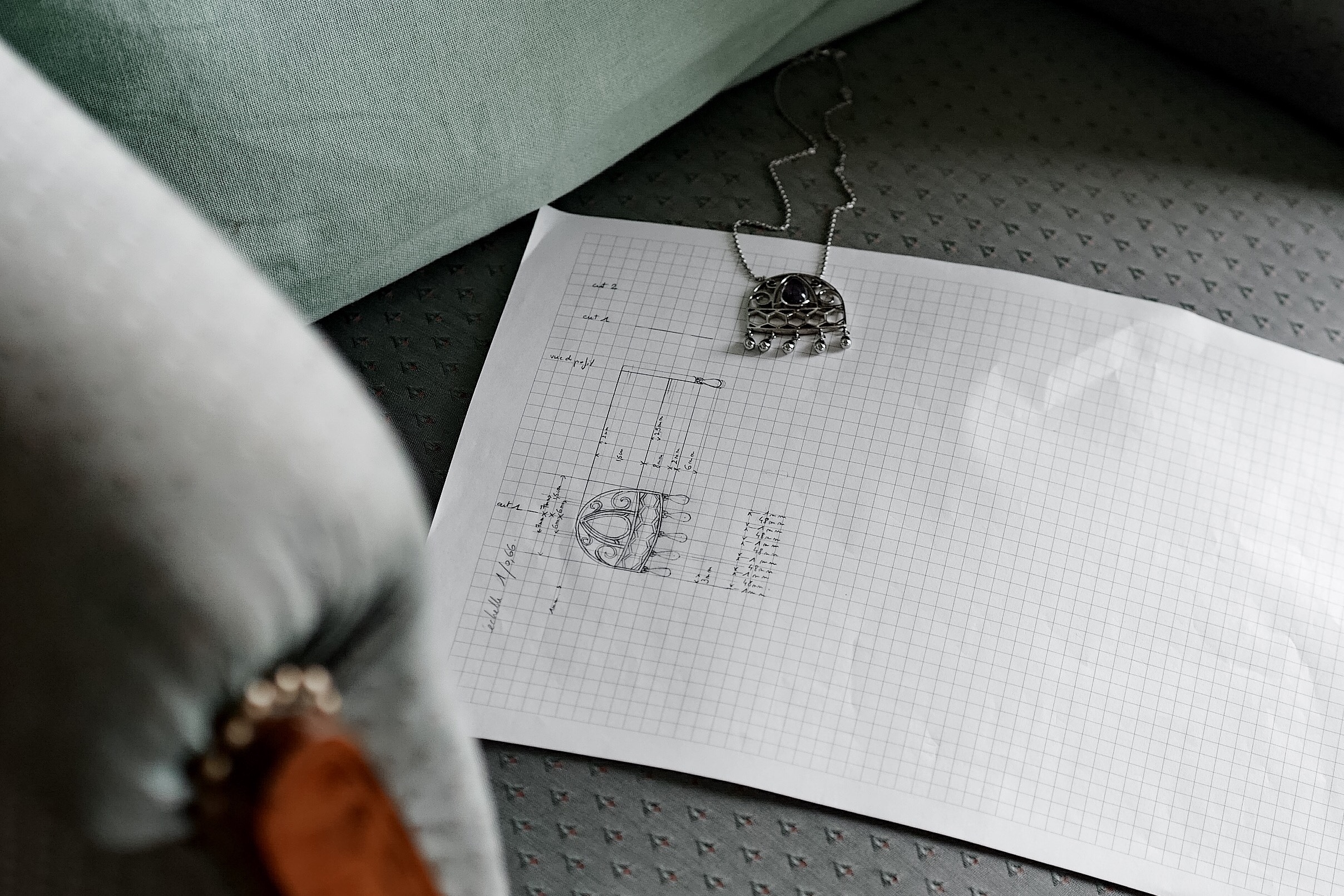 When I decided to create my blog early in 2016, it was to share my favorites. Passionate and chatty, I felt the need to speak in depth about my little findings, those that make my life easier, but also the ones that make my heart flutter. Today more than ever, my heart beats wildly and I need to tell you the reason behind this love at first sight. Her name? Sophie Rinieri.
When I met this mother that has several strings on her bow, I immediately let myself get carried away by her fullness. There is something reassuring about her. After putting the world to rights, Sophie took a pretty pouch out of her bag, in which she carries her treasures across the world. Right away you feel the pleasure she gets from presenting her « babies ». She takes her time, tells her story, and then finally let me discover what her little pouch contains: two ranges of pendants named Union and Abundance. Declined in pink, yellow and white gold, both collections are inspired by the Buddhist culture. The first model called Union is imbued with the Buddhist sunshade and means solidarity and trust in what life brings us. The second pendant, subtly blending the forms of the calabash and the Buddhist vase, embodies wealth, luck and abundance from all perspectives, health, material, emotional intellectual and spiritual.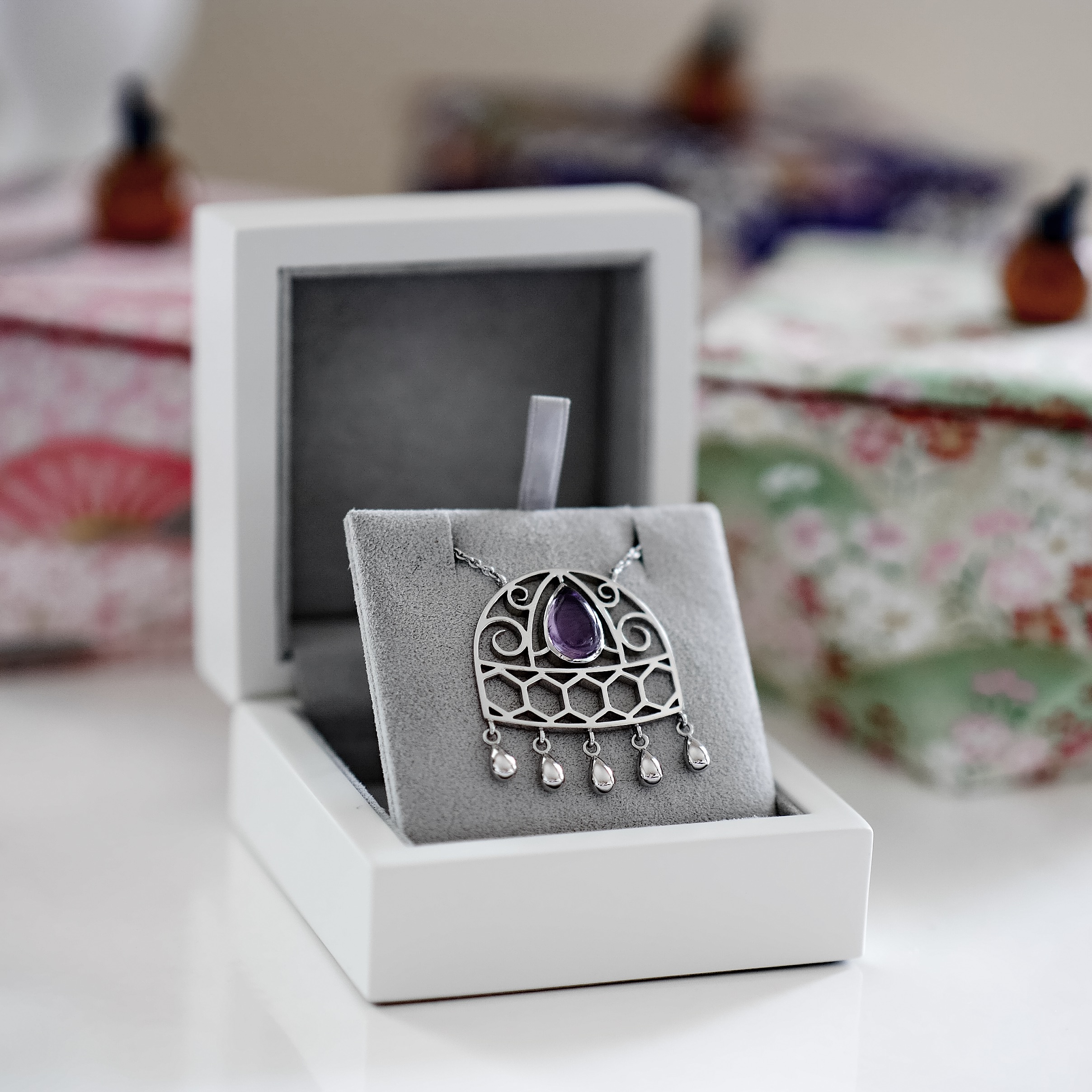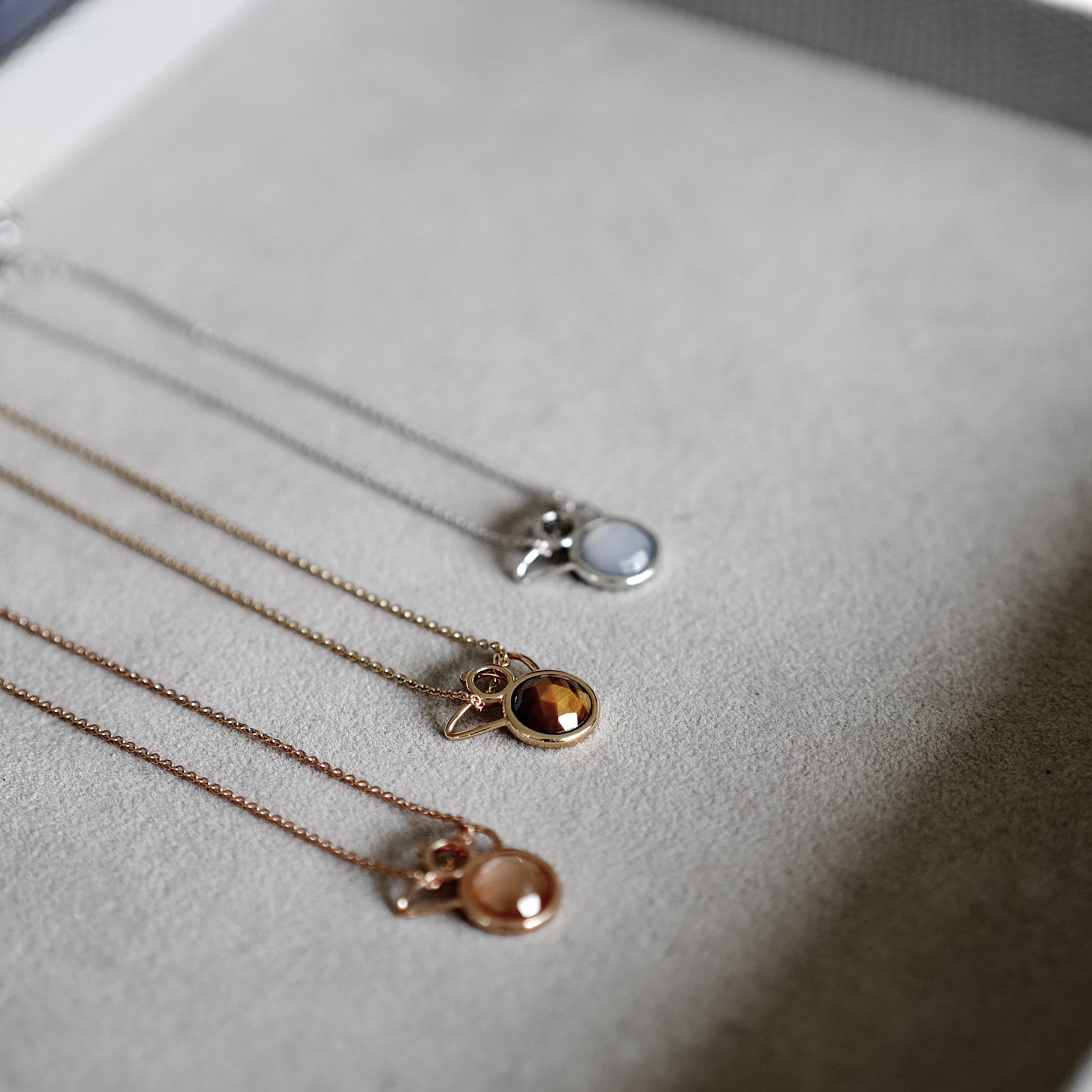 The pieces of this stone and jewelry enthusiast are handmade in her French workshop by independent craftsmen. Sophie has worked for major luxury brands and wanted to create jewelry while remaining loyal to her values of quality and responsibility.
I chose the model Abundance in pink gold with a Hematite. It was not the one I was going to choose in the beginning but once I put it on, it was more than obvious. I was then informed about the virtues of this stone, which happened to correspond perfectly with my personality. I like its shape, which gives me the impression of permanently having an angel around my neck. What's more, it is very easy to wear, and adapts to all my outfits, whether elegant or sporty chic. It brings this little something that makes all the difference.
Nevertheless, the creations of Sophie Rinieri do possess a serious downside : you want to wear them so badly that they do not leave any room to wear other jewelry…
To discover the entire collection follow this link