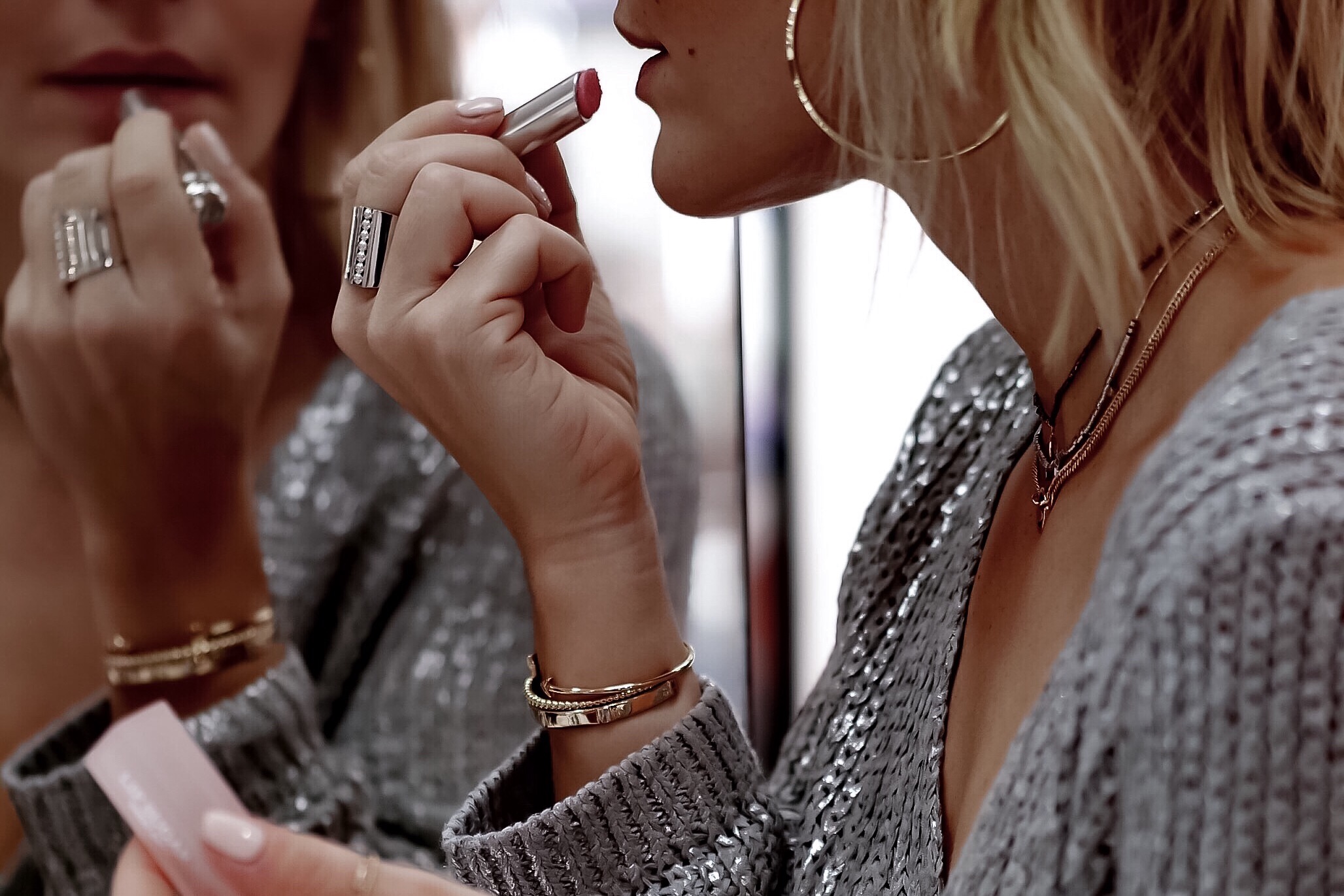 Beauty Days, are the unavoidable event for all those that have a semblance of coquetry. Twice a year, Manor puts at your disposal to pamper you, to make you discover and to advise you, surrounded by beauty professionals.
I was thrilled to spend a few hours with the entire Manor team in Fribourg last Thursday. A fresh fruit juice served in a champagne glass, a macaroon in the other hand, the tone is launched. Four hours were ahead of me. What was I going to start with? A lesson about contouring? An olfactory invitation to the new arrivals in the fragrance department? Or why not an eyebrow hair removal.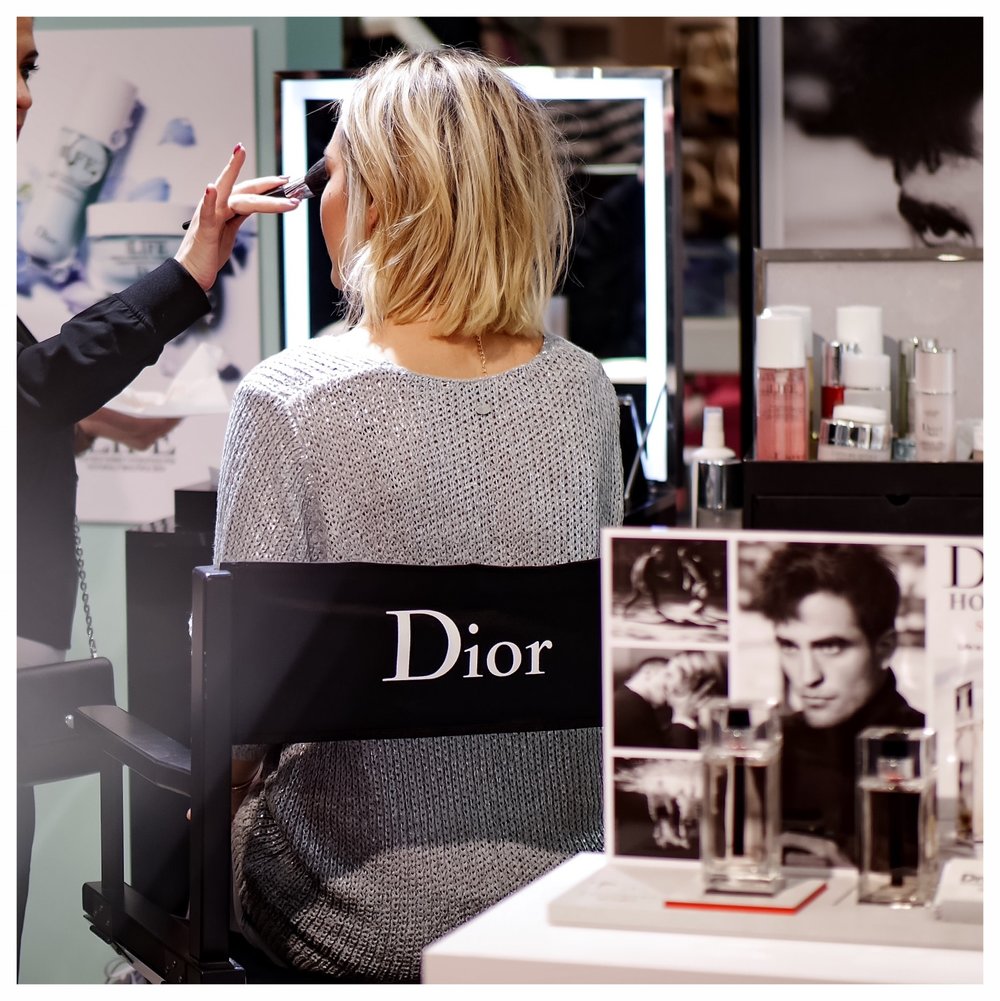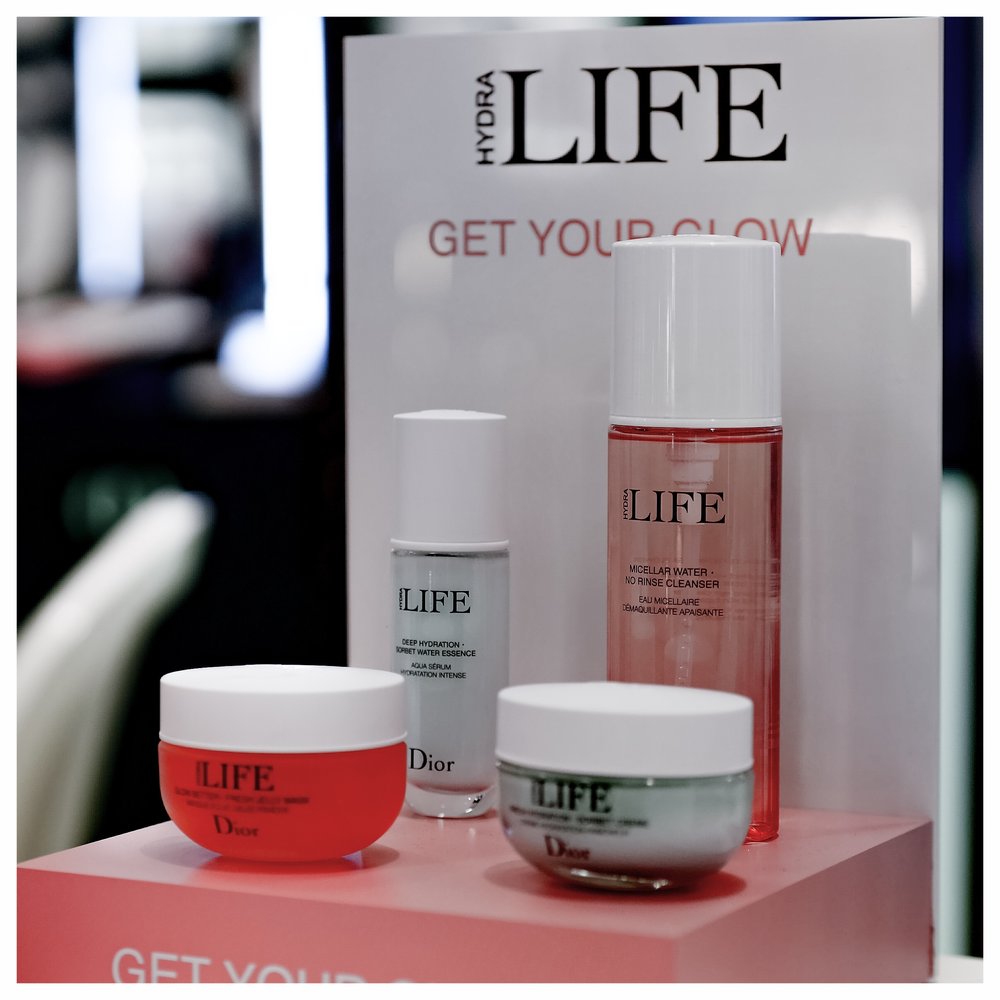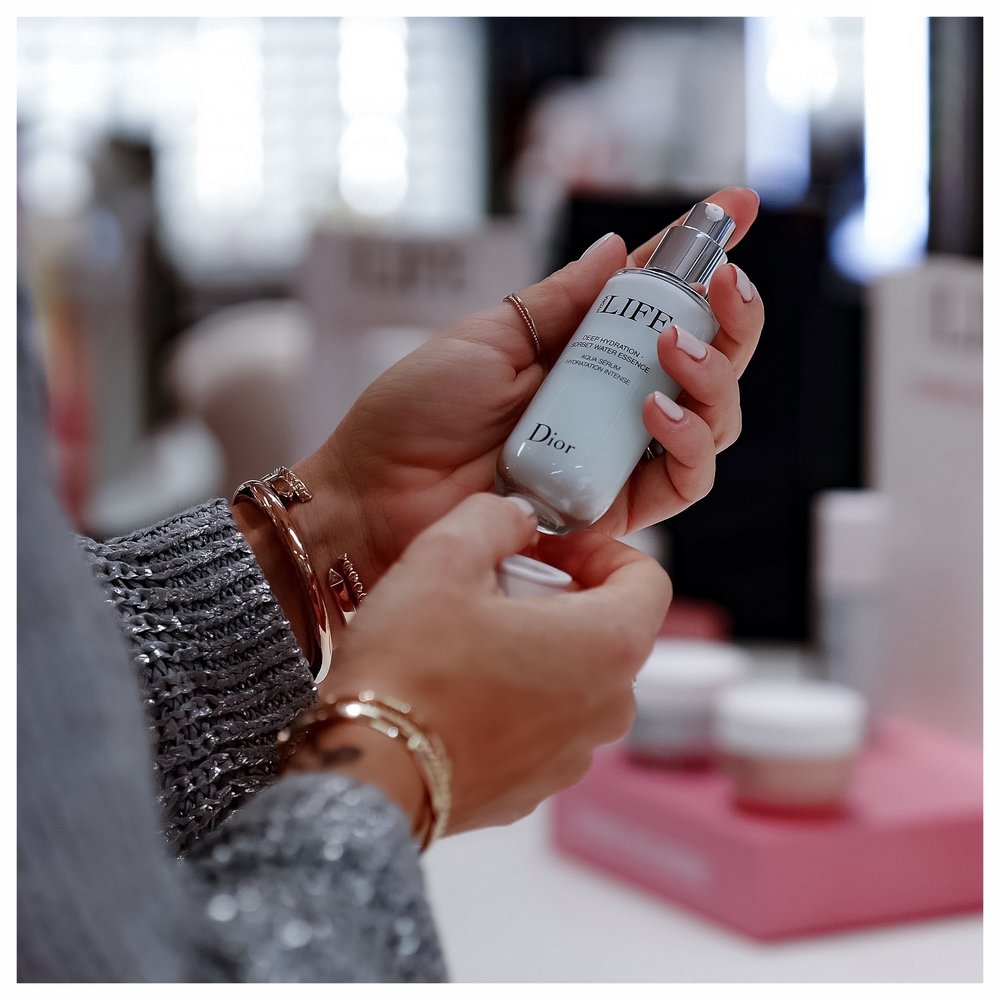 Well, I tried everything, or almost everything. After a little makeup done by a makeup artist from Dior, it's stylish and fresh that I head to the Mac department. A team of chic and shock, that presents me every product in detail. To retain : perfumes declined from the brands flagship lipsticks. Each fragrance perfectly matches the color of a lipstick. From a spicy smell that perfectly complements a rock look and its plum lipstick, to a babydoll pink that unmistakably combines with the gourmet notes of its perfume, a really well found, delicate alliance.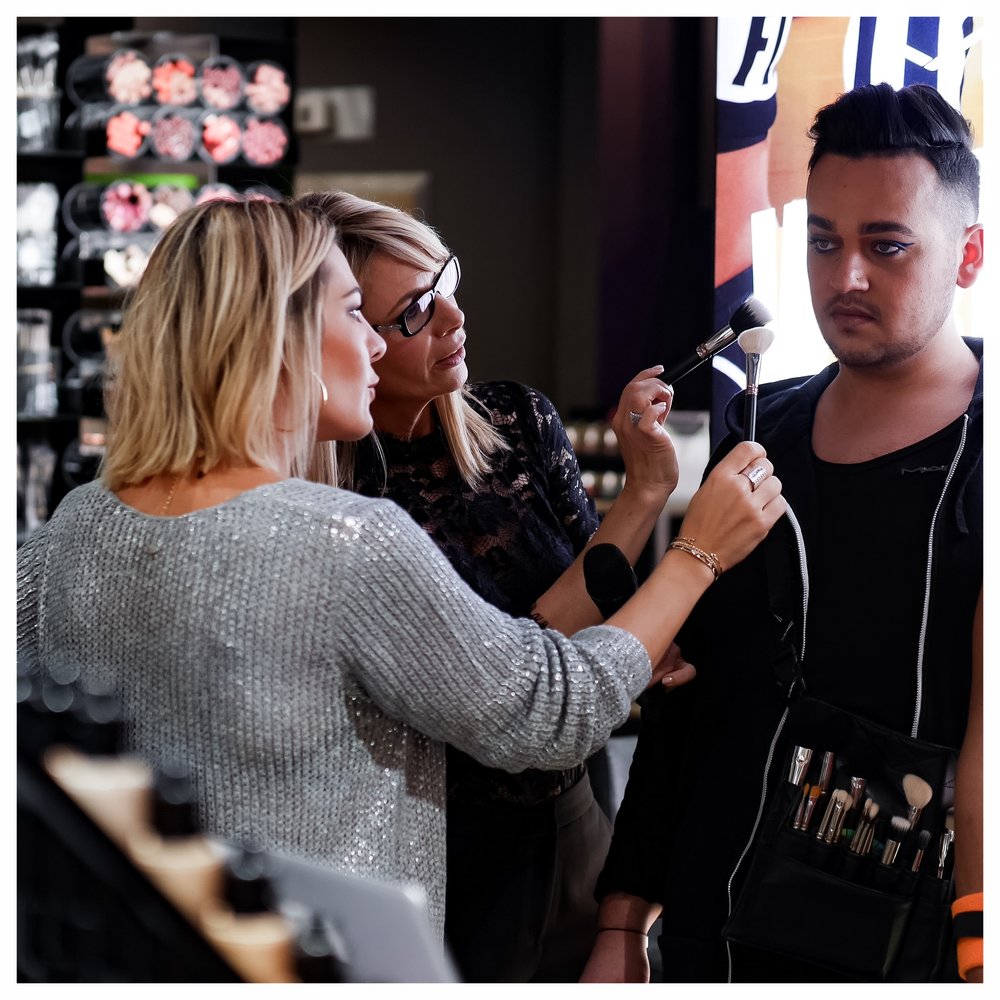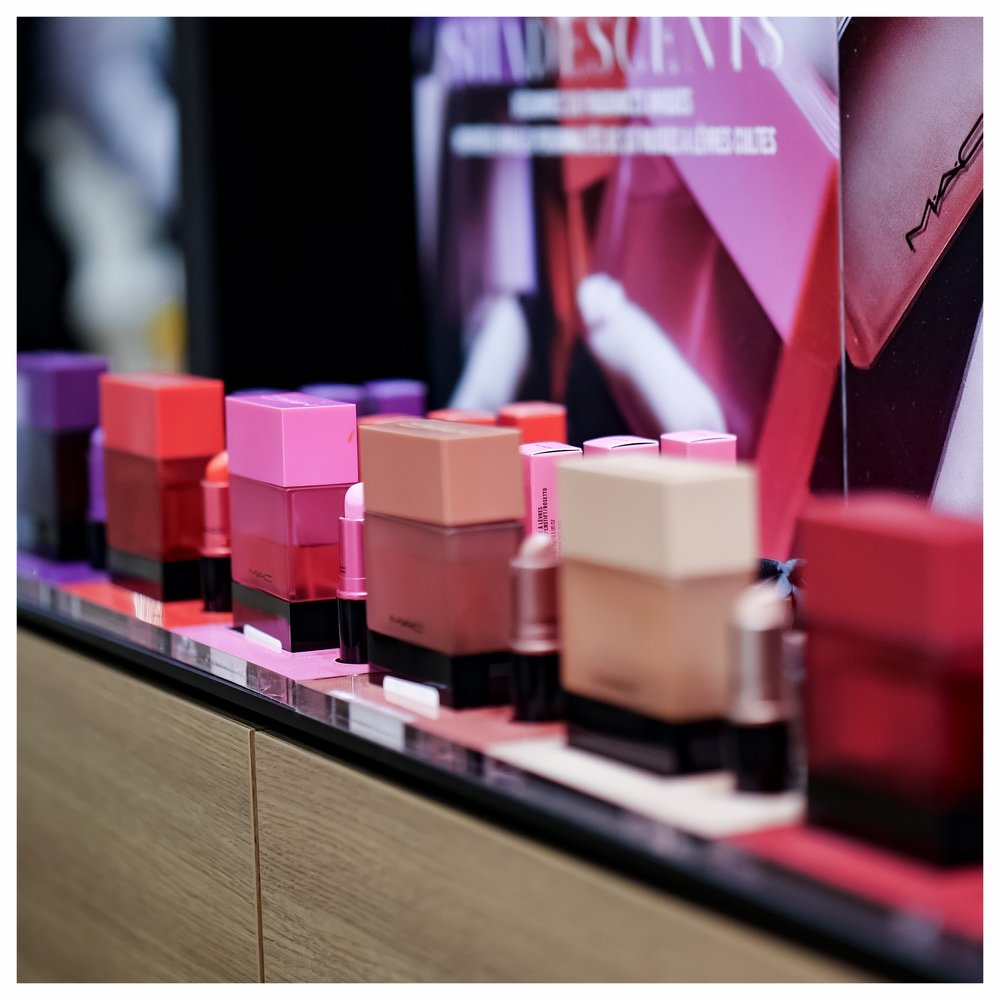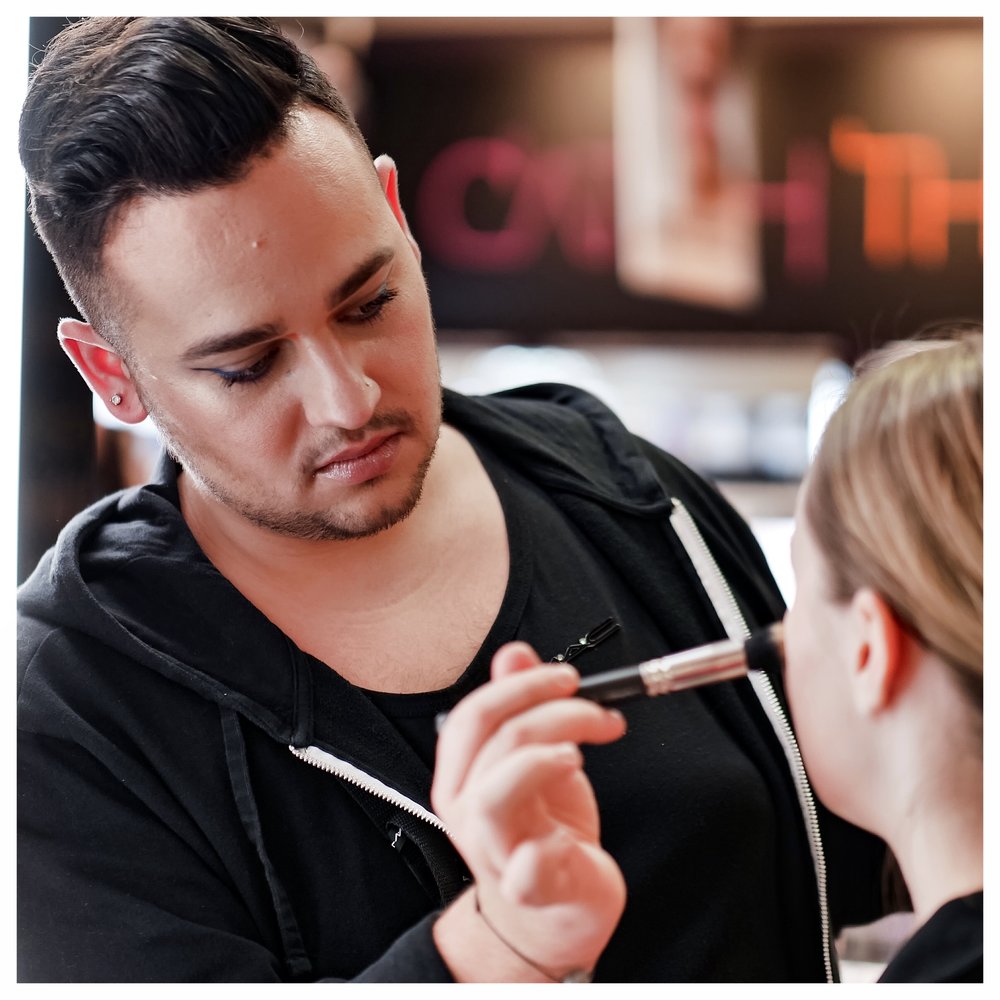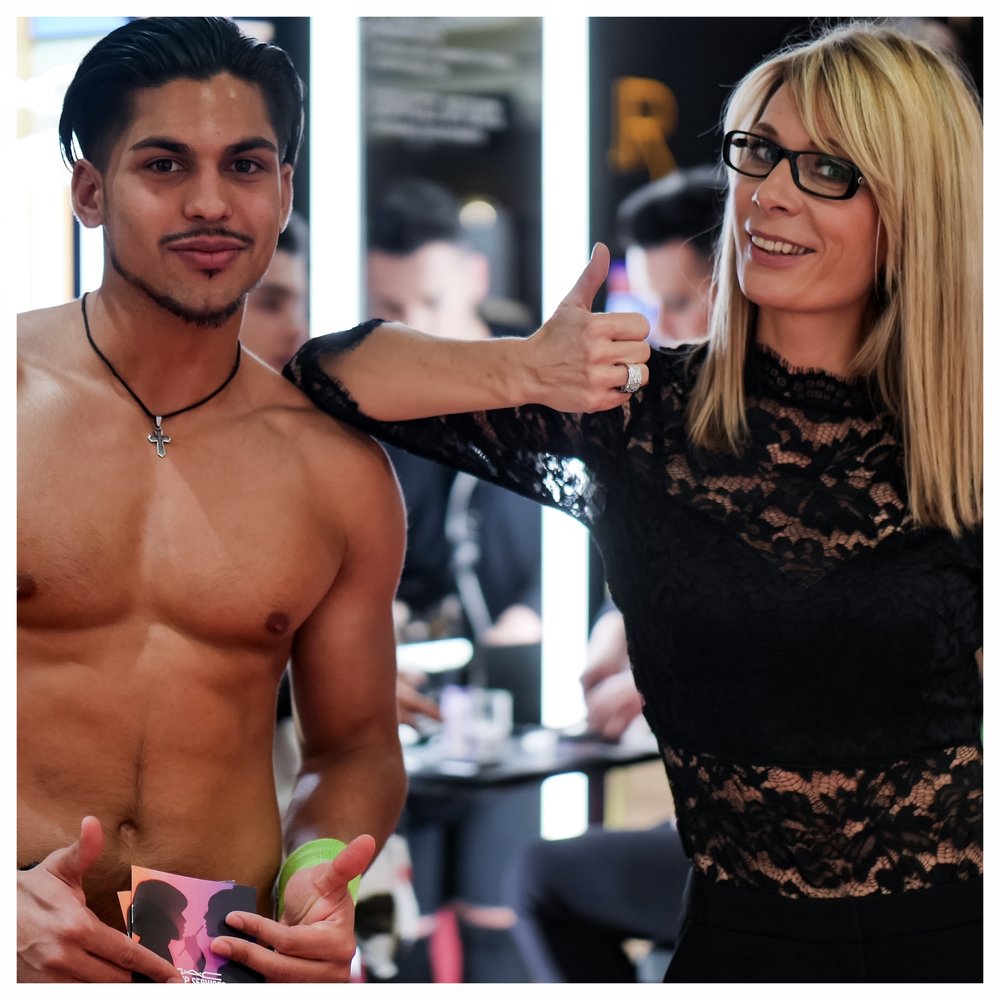 Later it's a pistachio flavored macaroon that accompanies me to the Lancôme department, in order to test their new 2 in 1 night cream, Visionnaire Crescendo. A treatment of a month in two phases, based on glycol acid that apparently, does miracles. I continue my visit to Clarins and its marvelous scents. Finally no more need to travel. Thanks to the bran's inescapable, here I am transported to Morocco thanks to its Eau Ensoleillante, like a relaxing atmosphere of a SPA with smells of body tonic scrub.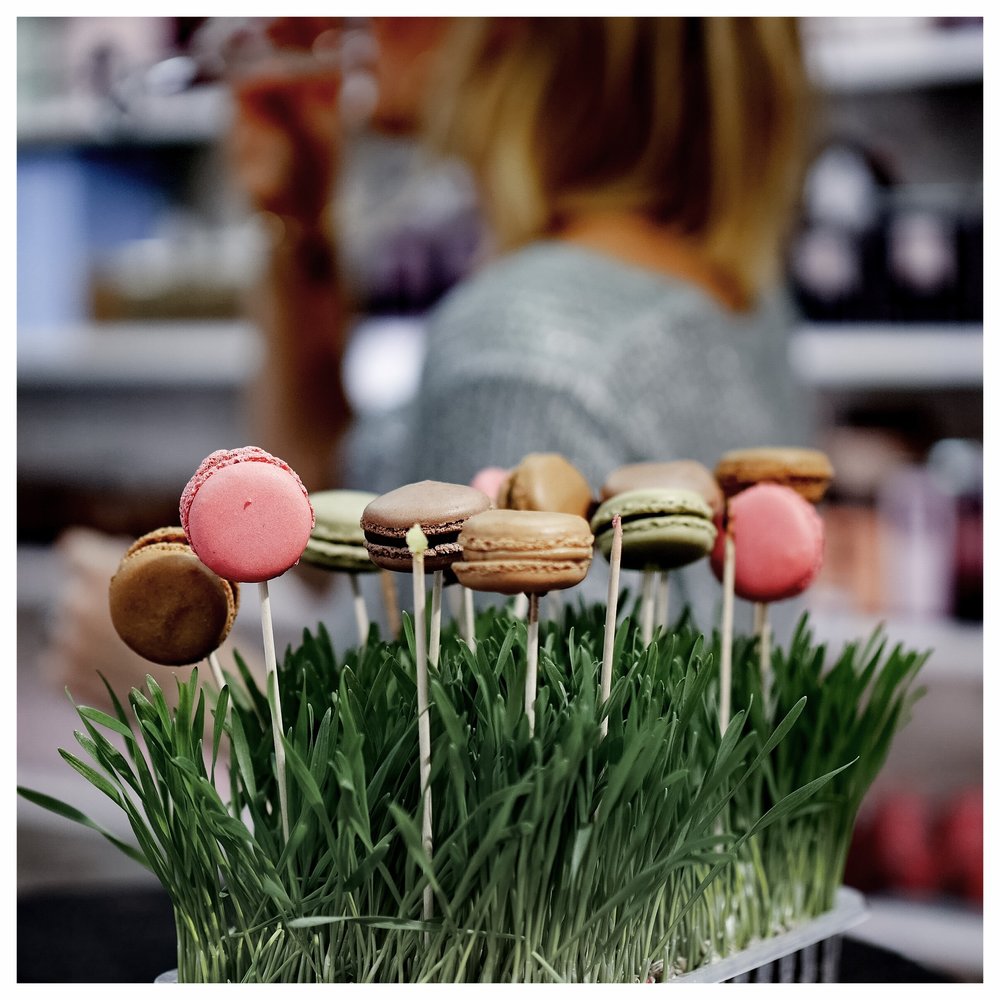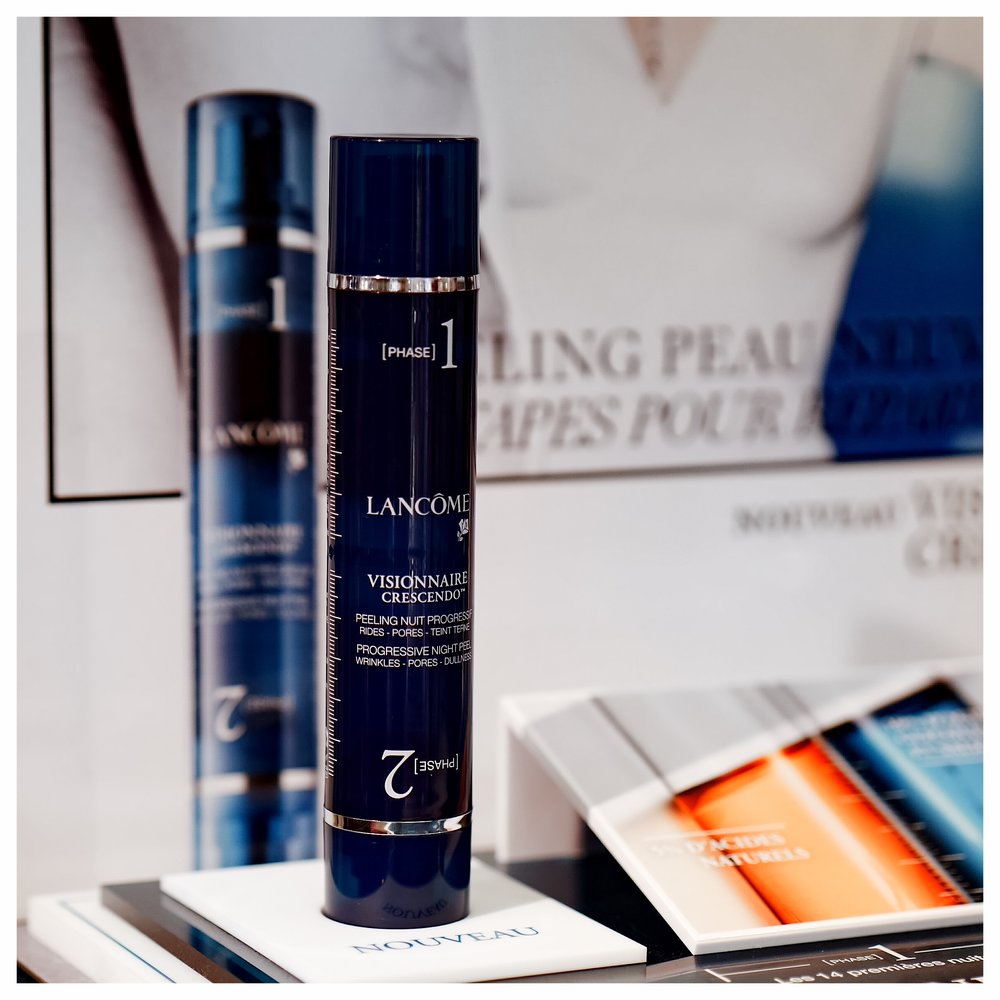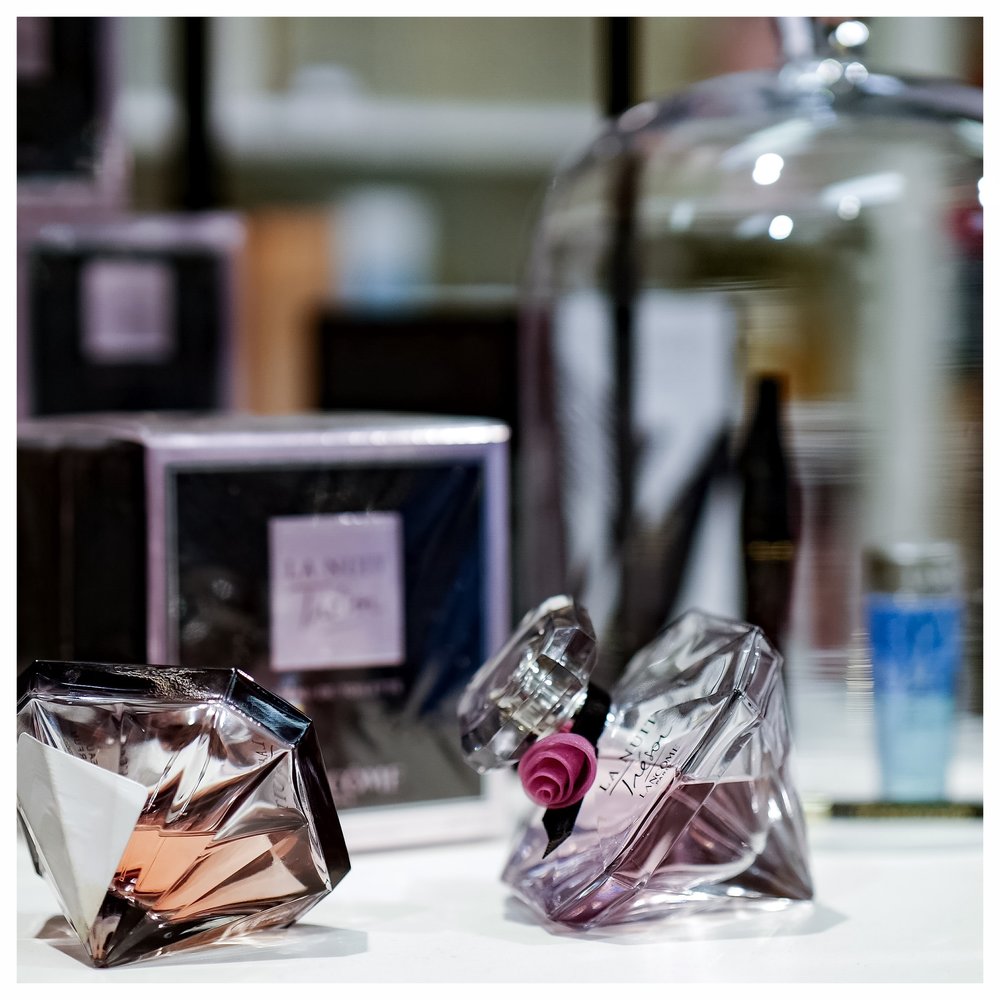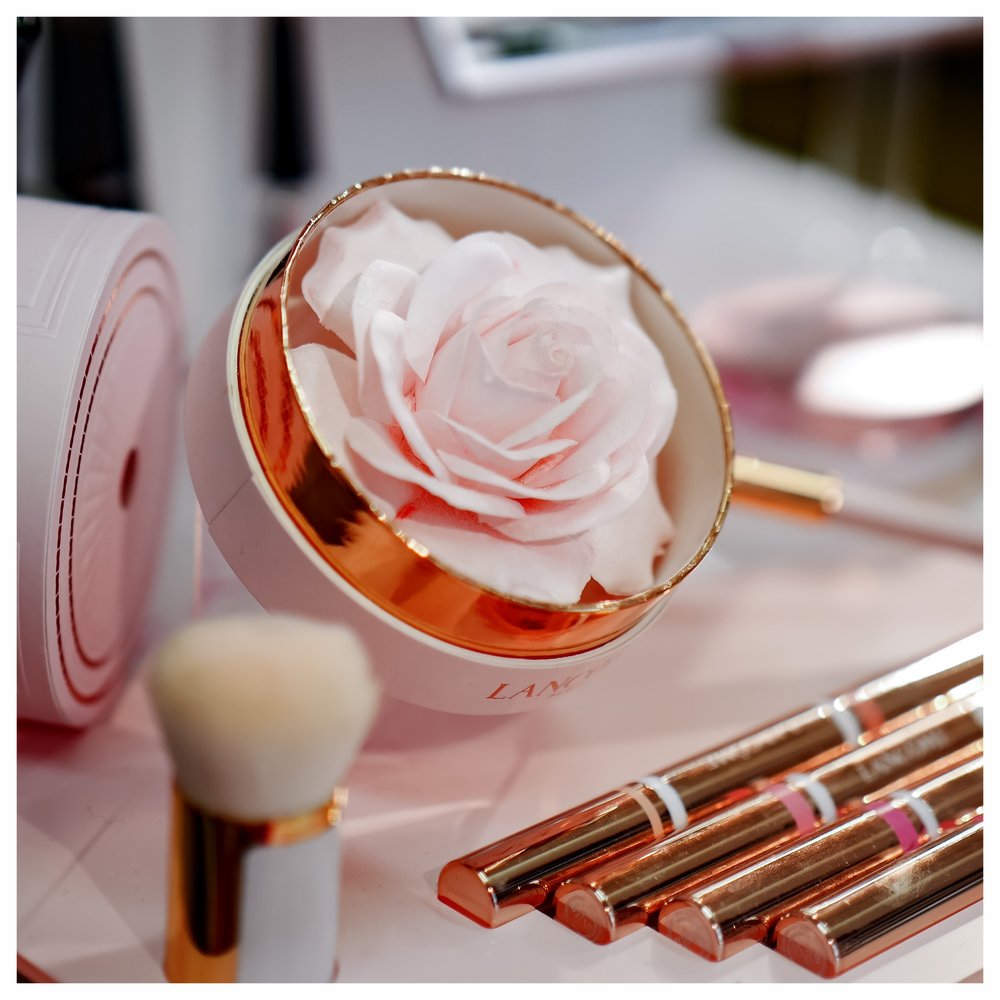 The host of the day is none other than Natalie Sbaï, smiling, available and even prettier than on TV! A selfie later, she picks up the microphone to announce the arrival of Christa Durante, Make-up artist and beautician, who offers us a glittering show in the shop window overlooking the pedestrian street.
The icing on the cake, during the three Beauty Days you get a 20% discount on selected brand products.