May 30, 2017
The new acid colors of Les Georgettes
Lifestyle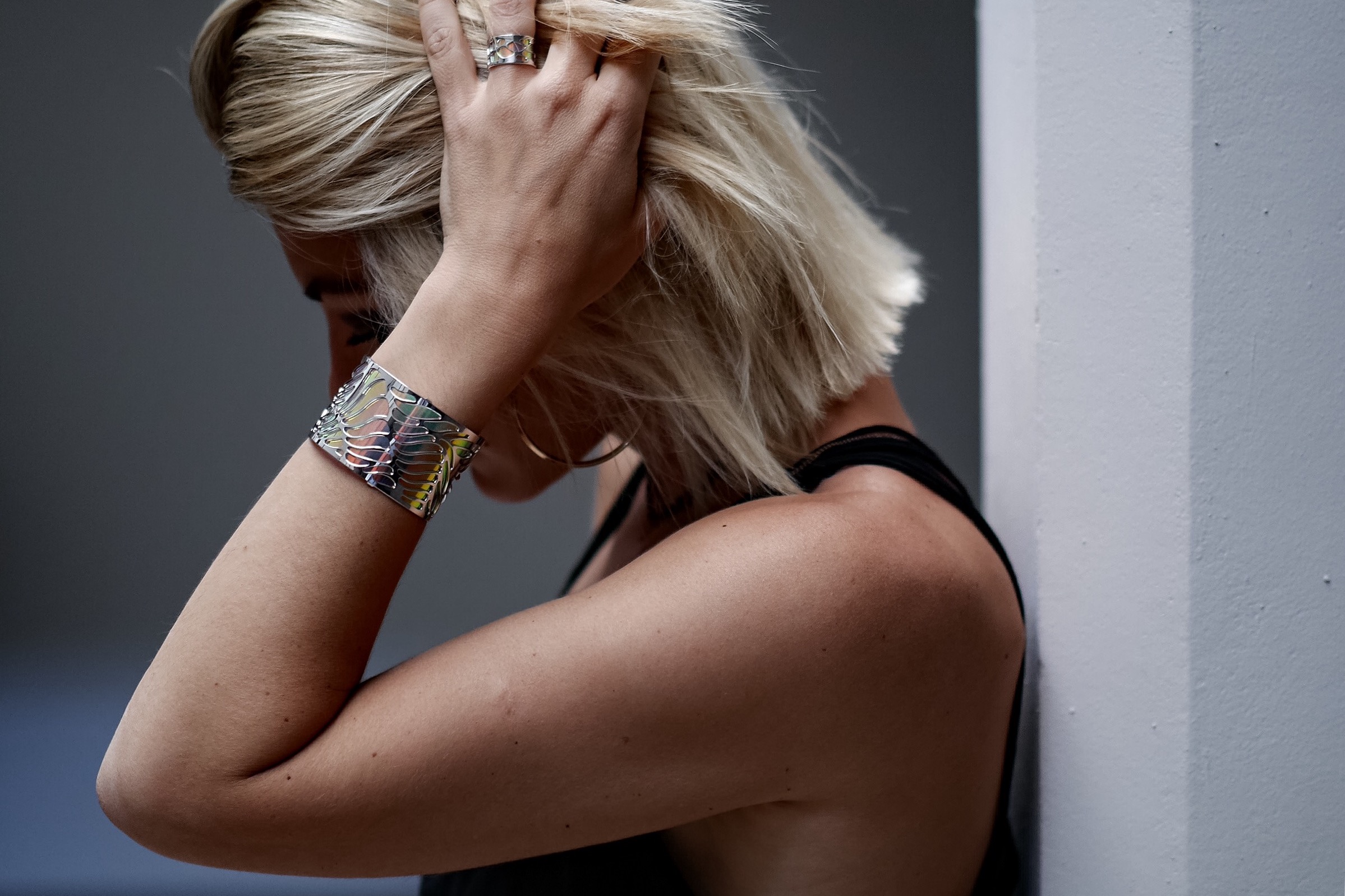 A couple months ago, after my day at the Baselworld fair I told you about the brand Les Georgettes. Various collections and an easy and playful system of interchangeable leathers on which I could not say more because it was yet to be unveiled. Today I finally have the pleasure to present you their new range which I am sure, will turn many of you into fans.
Little wake up call for those who missed my last article. Les Georgettes are customizable rings and bracelets, using reversible leather pieces. Available in four widths, fifteen designs, three finishes and up to date twenty-four double sided leather pieces. This summer Les Georgettes add a new vinyl piece to their color pallet, with fresh, acid and colorful reflections. In addition to being super trendy, they have the huge advantage of being way less delicate than regular leather. So no need to renounce to the tons of oil we smear our skin with from May to September. The fried attitude still has good days ahead.
To complete our summer looks, the French brand also thought of adorning our delicate little fingers with the same pop and fruity sparkle. The range of Les Georgettes rings are almost as varied as the bracelets and the principle is the same : thin two colored leather pieces that can be changed to our desires. Already being a huge fan of the bracelets that I discovered in the middle of last year, it is difficult to resist. Especially since I already own a couple of pieces, I only had to complete my collection with one of their new strips…
To conclude, in collaboration with Les Georgettes I am pleased to offer a preview to one of you, a bracelet and ring with a vinyl strip will soon be available to win on my Instagram account. Best of luck !
The entire collection is available on www.lesgeorgettes.com/eu/fr