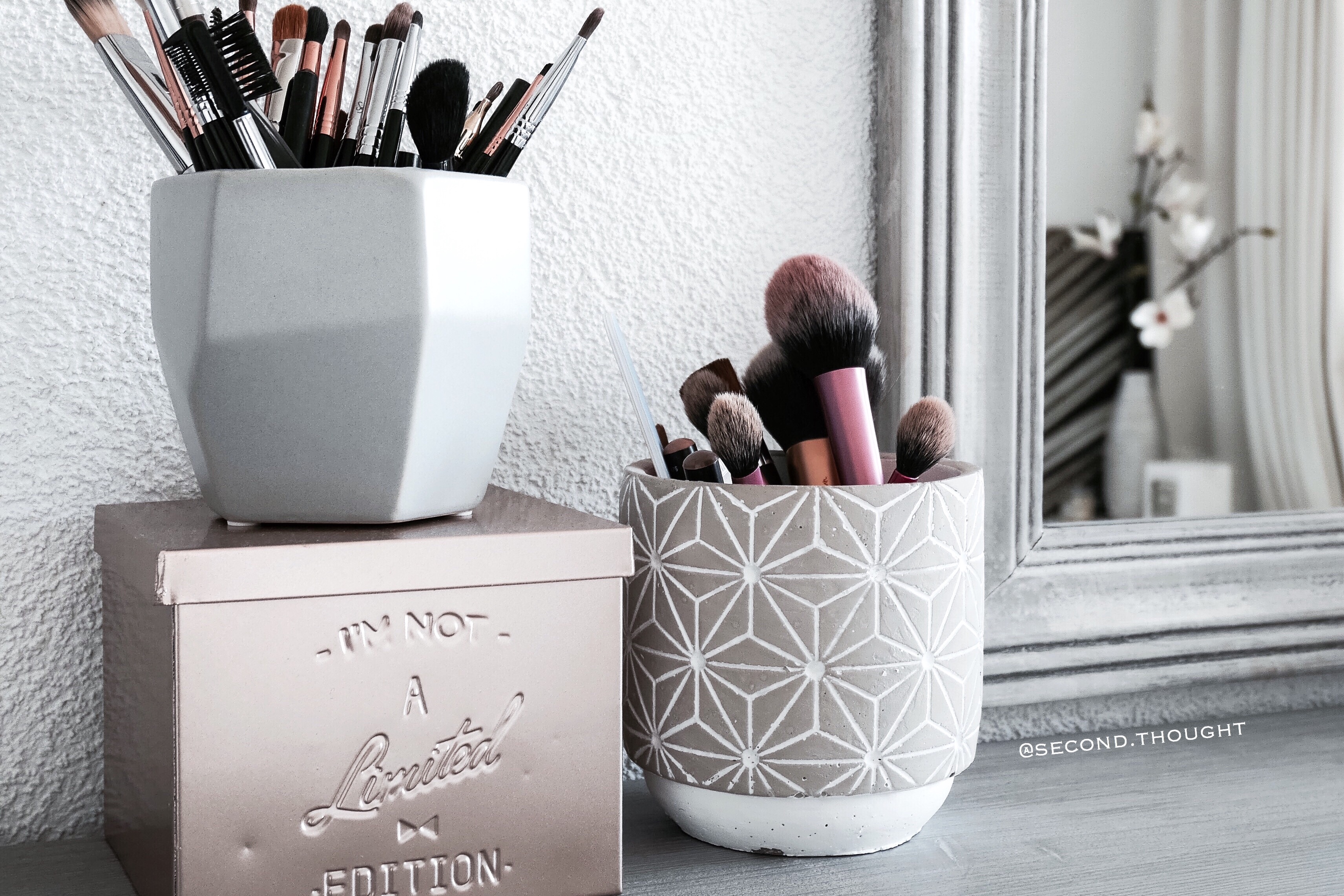 Here is a subject that will delight the ladies but also the gentlemen: the dressing table. A table thought for women and their mountains of accessories, makeup, nail polish and so on. But also for men with no space in the bathroom.
If you've looked though my website, you've probably read the passage from the transition apartment in which we're living right now. Who says transition apartment, says single bathroom and therefore, large traffic jams in the morning. Moreover, the 4 tiny shelves available in the bathroom for 3 tidy people, are far too short and narrow to satisfy everyone.
Upon reflection, the most appropriate solution to save time and space was summed up in two words: dressing table.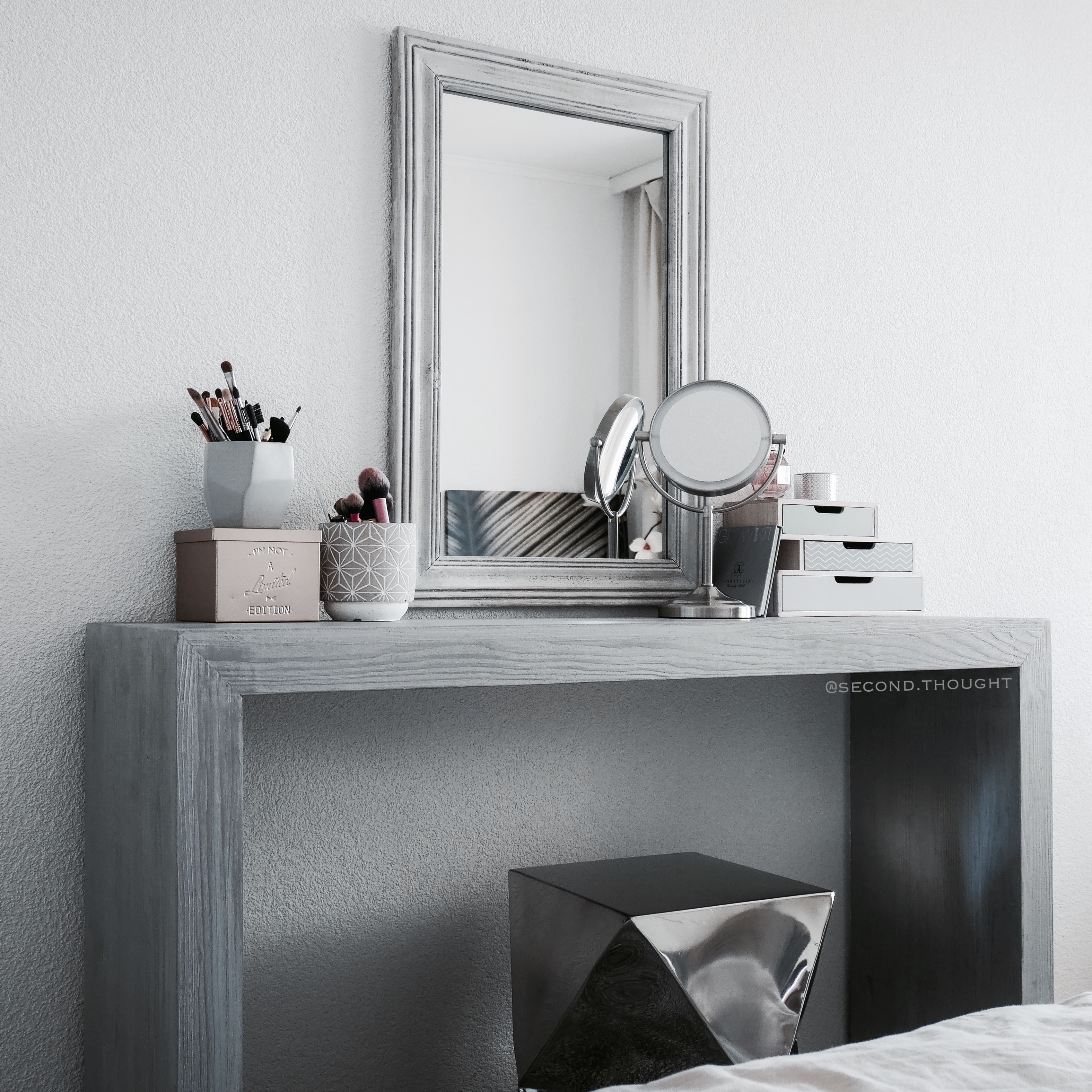 Shallow and with many drawers, it's the perfect alternative. It must be romantic but not too much, with drawers but not too many, narrow but not too much… Have a mirror, round or squared and a chair or stool. I don't know actually… and it is not the many hours spent on the internet that allowed me to see more clearly, on the contrary.
All dressing tables that make me vibrate are overpriced. And the pretty one from IKEA is way too large for our bedroom.
Finally, I let myself be guided from store to store and ended up looking for a console. An office desk would also have been great, but too deep. While the console had an ideal format.
Ok, the console has no drawers. But then again I do not have tons of makeup. I have my basics which are far enough for me and I can hide in a drawer box. And if my collection had to grow, I can always add small cabinet drawers just underneath. My brushes are stored in two pots and my day creams fit in a metal box. The mirror matches the console, the stool is stunning (isn't it?) and the carpet inevitable. On top of it I added an illuminated mirror for too dark mornings. The result is even more fun than I expected! It is pretty, practical, it has everything I dreamed of. I had to order a customized glass plate to prevent stains.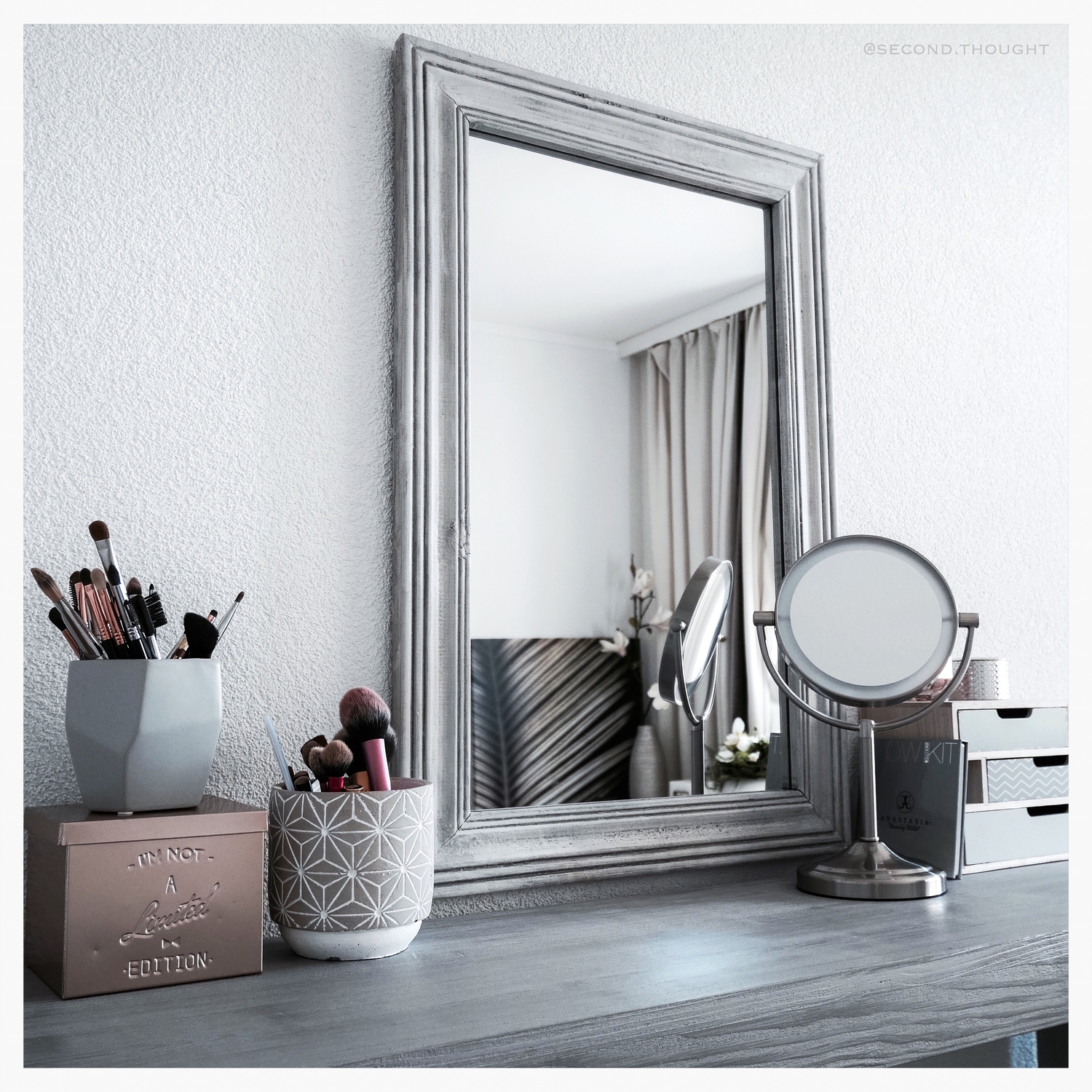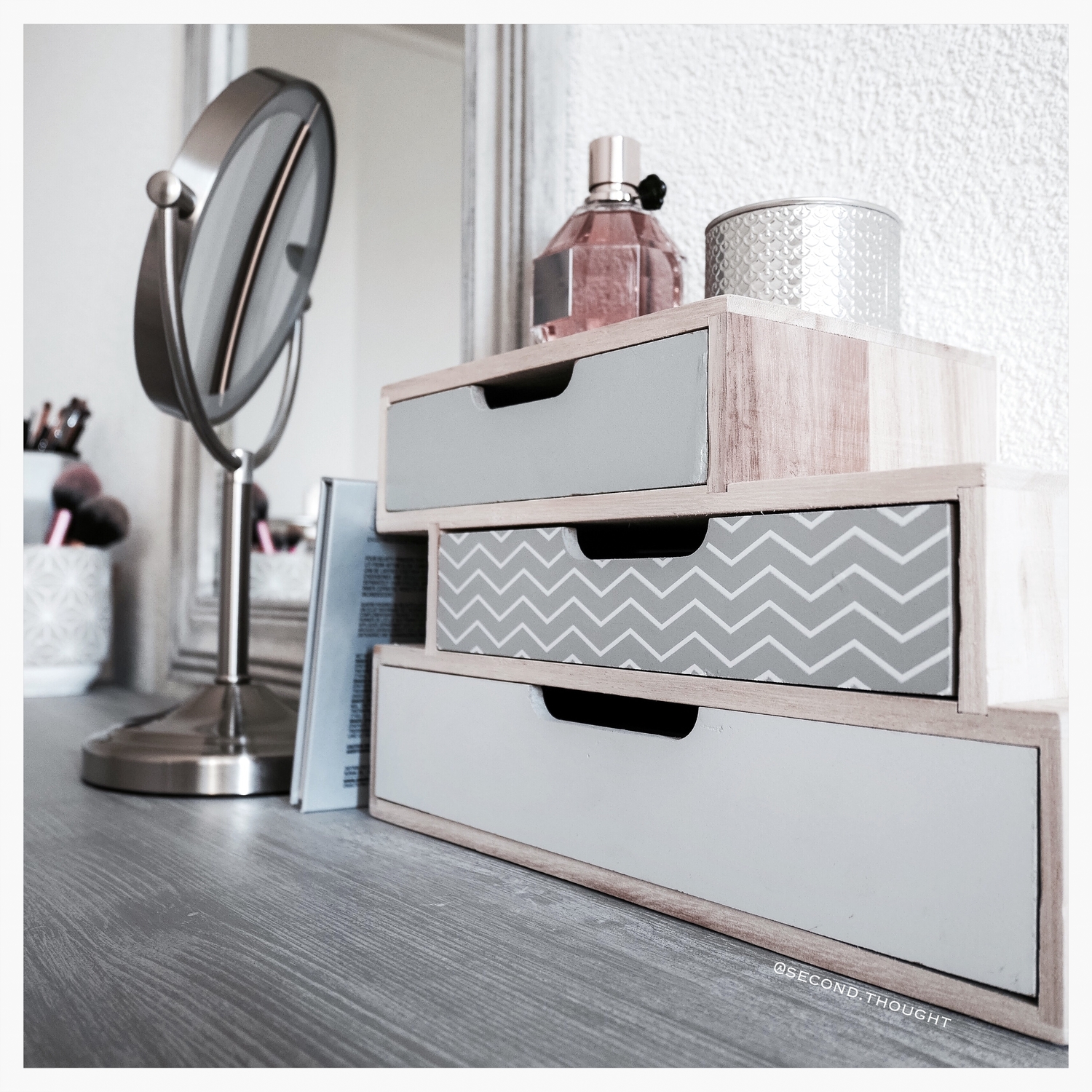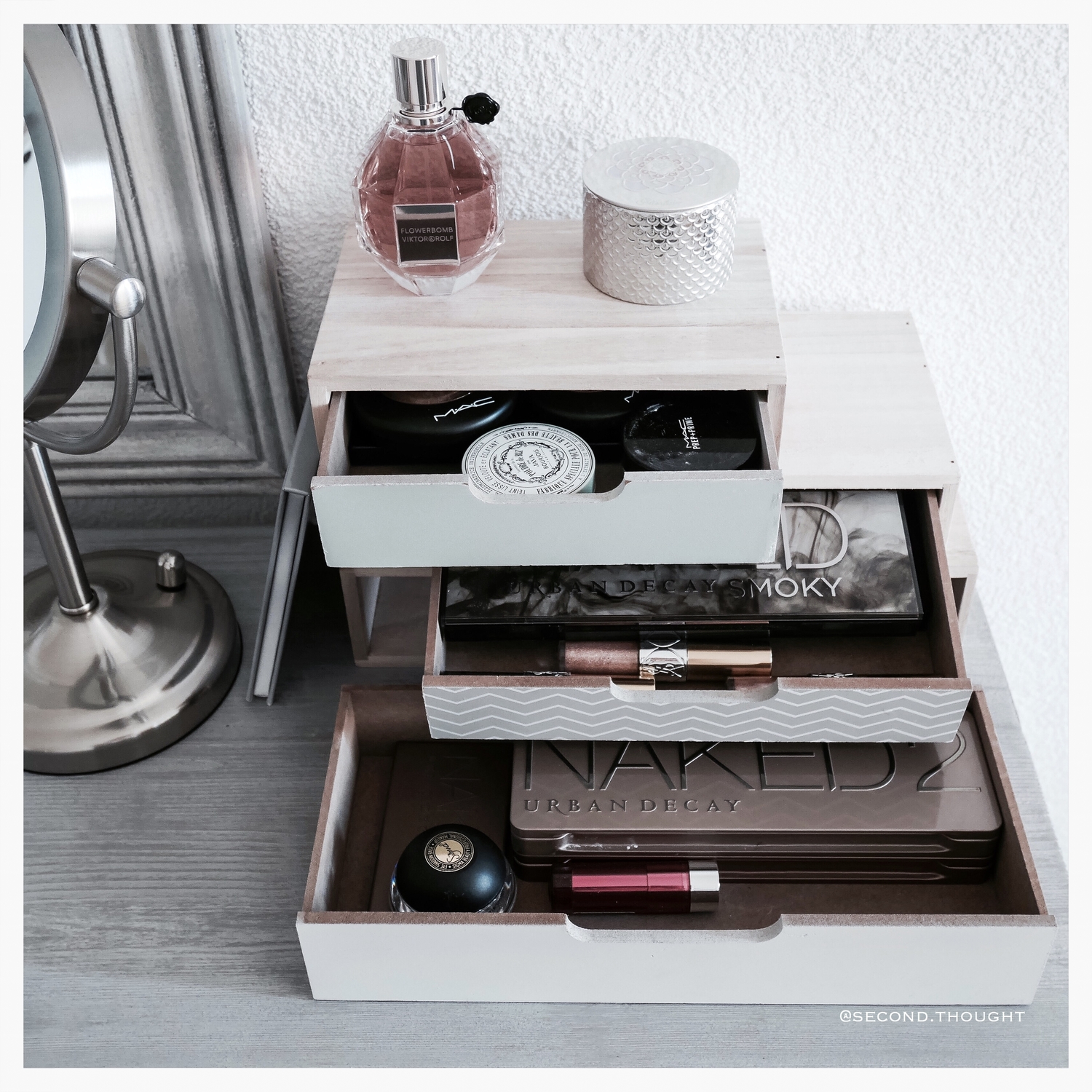 Drawing on its success, my four year old daughter, in the throes of imitation and princess at heart, also wanted to have her own dressing table. Her room is not very big and as we did not find a dressing table to her size, we chose a bedside table and mirror, which we attached to the side of her closet to gain maximum space. The result is really not bad right?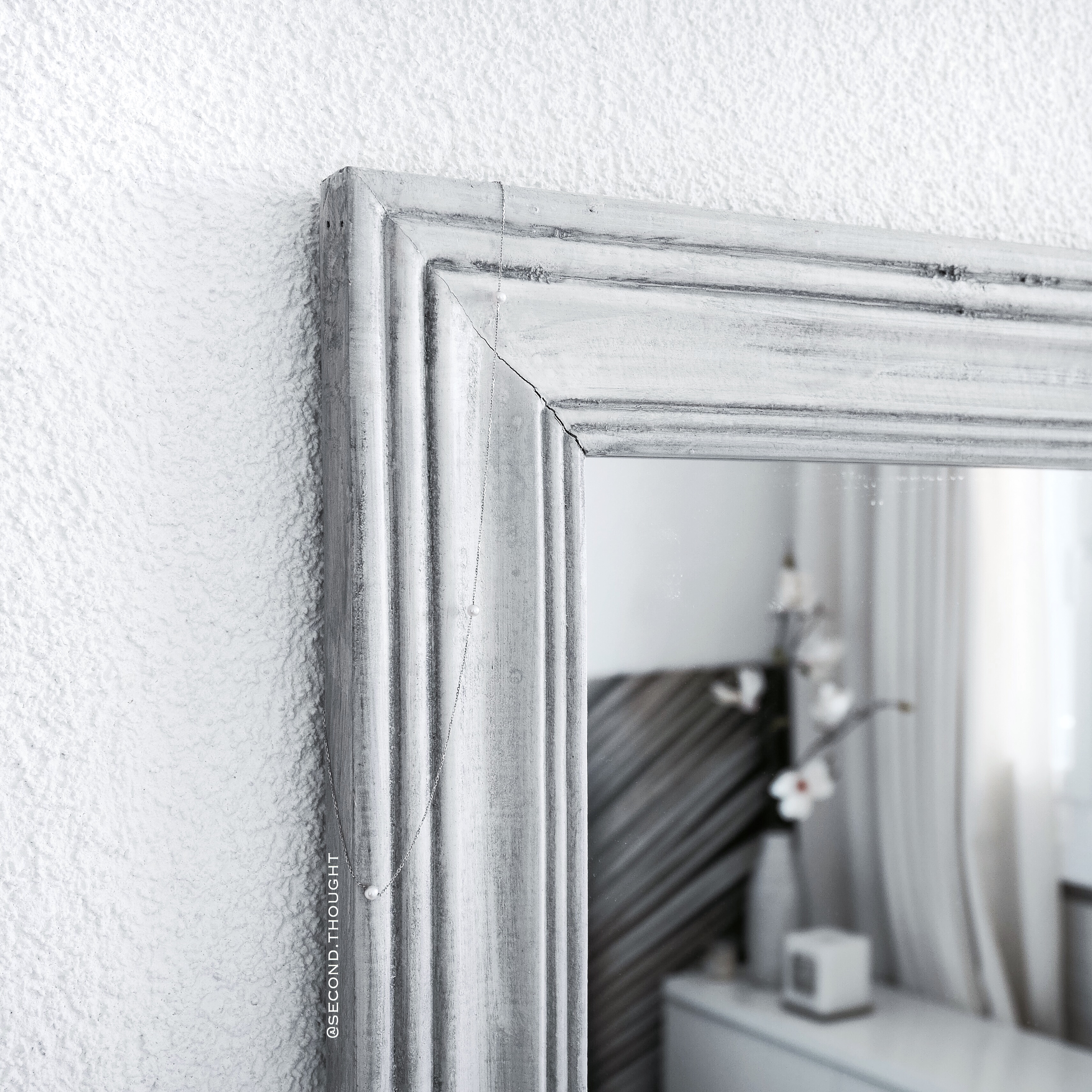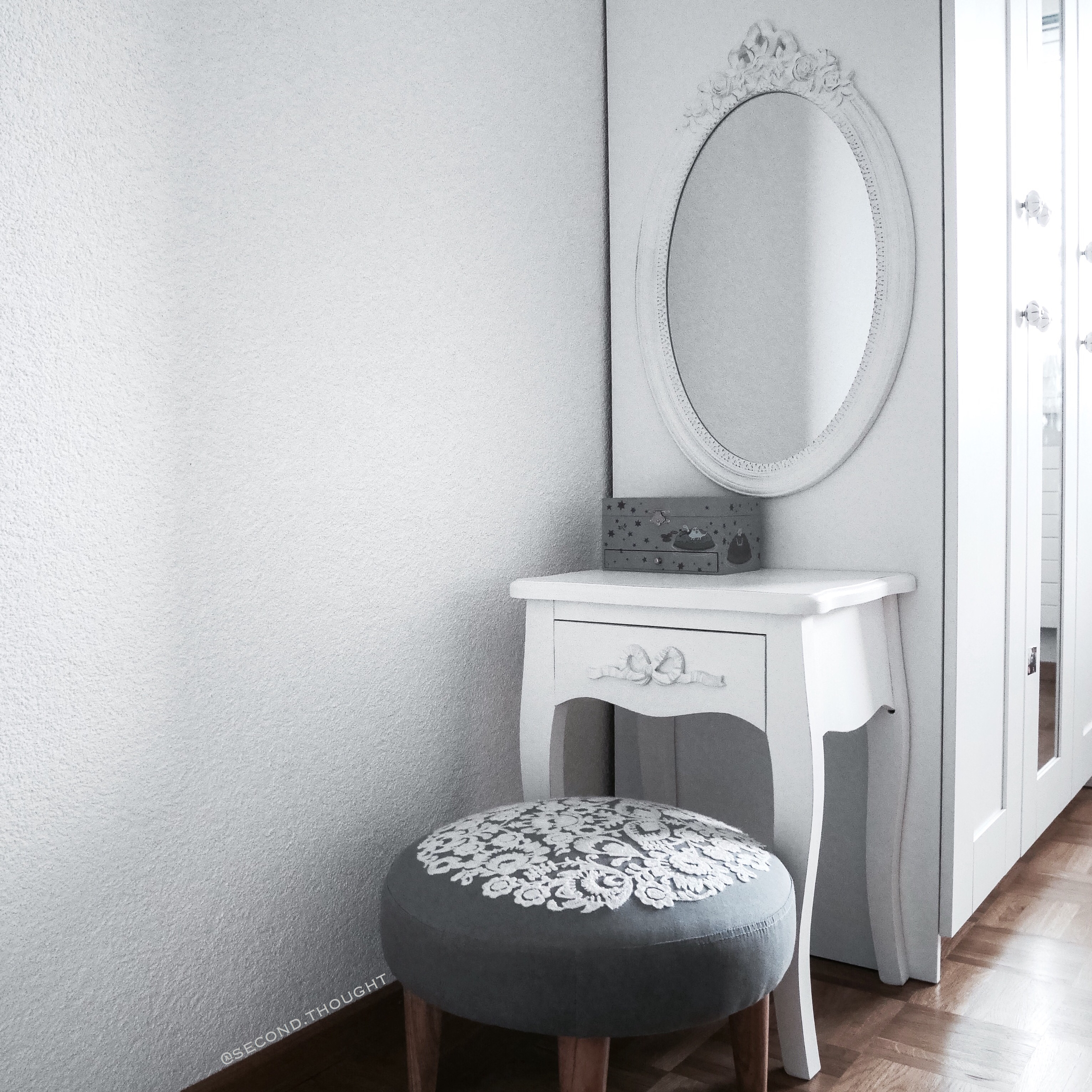 Where you can find my dressing table?
The mirror, stool and accessories – Maison du Monde
The console – Innside
The carpet – Conforama
The illuminated mirror – Homedics
Dressing table Lyna
Bedside table, mirror and stool – Maison du Monde