April 5, 2016
Les Eaux du Joaillier
Lifestyle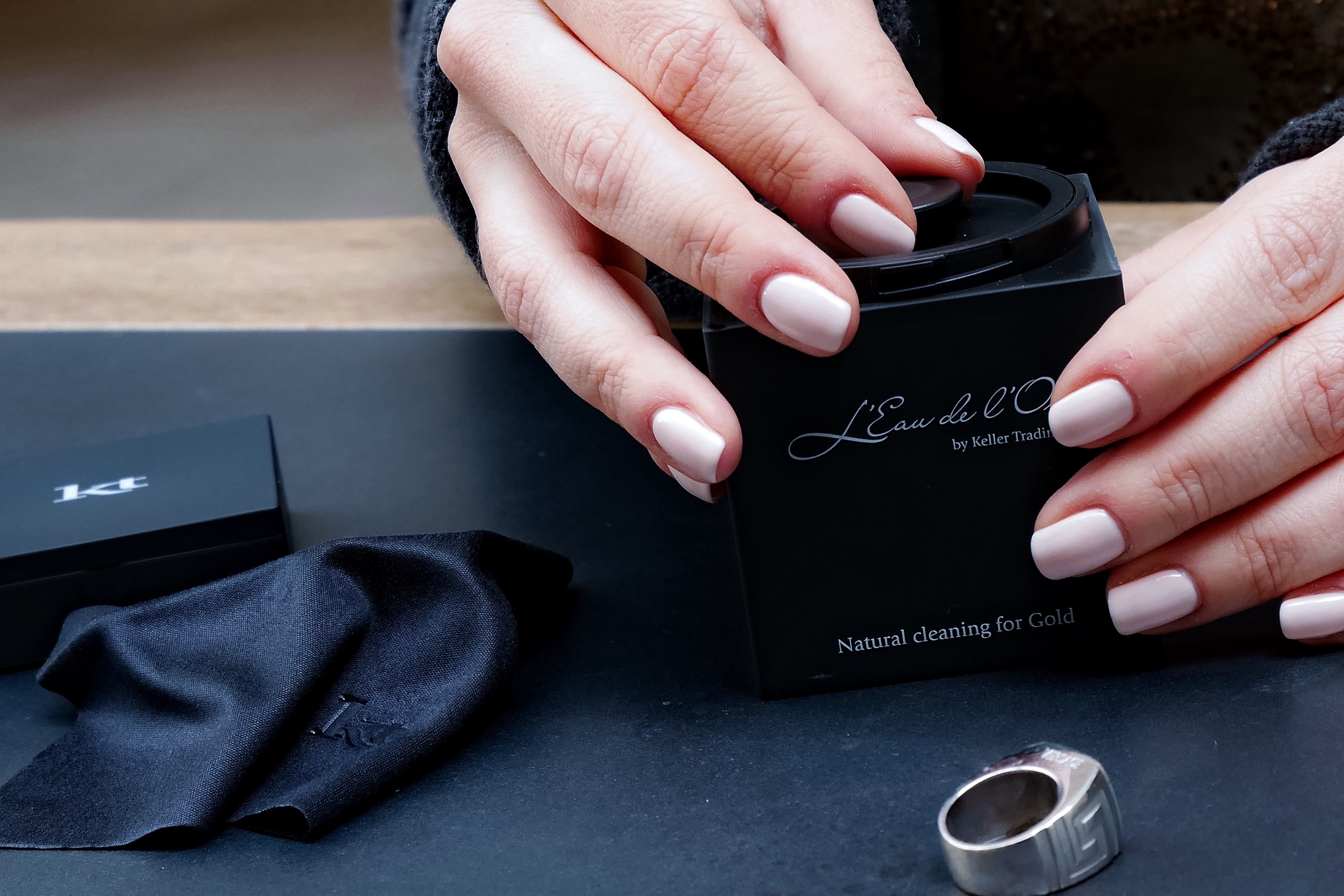 All of you following me on Instagram have probably already discovered les Eaux du Joaillier. Today I have the opportunity to tell you more about it.
Developed by Keller Trading for which I have been working for more than 10 years, l'Eau du Joaillier is a cleaning solution to renew and make your jewels shine again.
Les Eaux du Joaillier come in 3 forms: l'Eau de l'Or (gold and diamonds), l'Eau d'Argent (silver) and l'Eau de Perle (pearls). Each bottle contains the precious liquid of the jeweler, but also a microfiber, a little brush and a basket to soak your jewelry.
We developed this product with all of our hearts and care. You will appreciate its minimal but chic look that can be kept on your dressing table or nightstand. All you got to do is to plunge your most beautiful pieces that are tarnished by time in the liquid for 10 minutes. After this bath, rinse them in clear water and use the little brush if necessary. Then dry them with the microfiber and abracadabra – the magic operates! Your jewels shine as on the first day.
It is the soft solution does not remove the stones as repeated ultrasound baths would. Furthermore, the environment-friendly product consists to 95 % of water.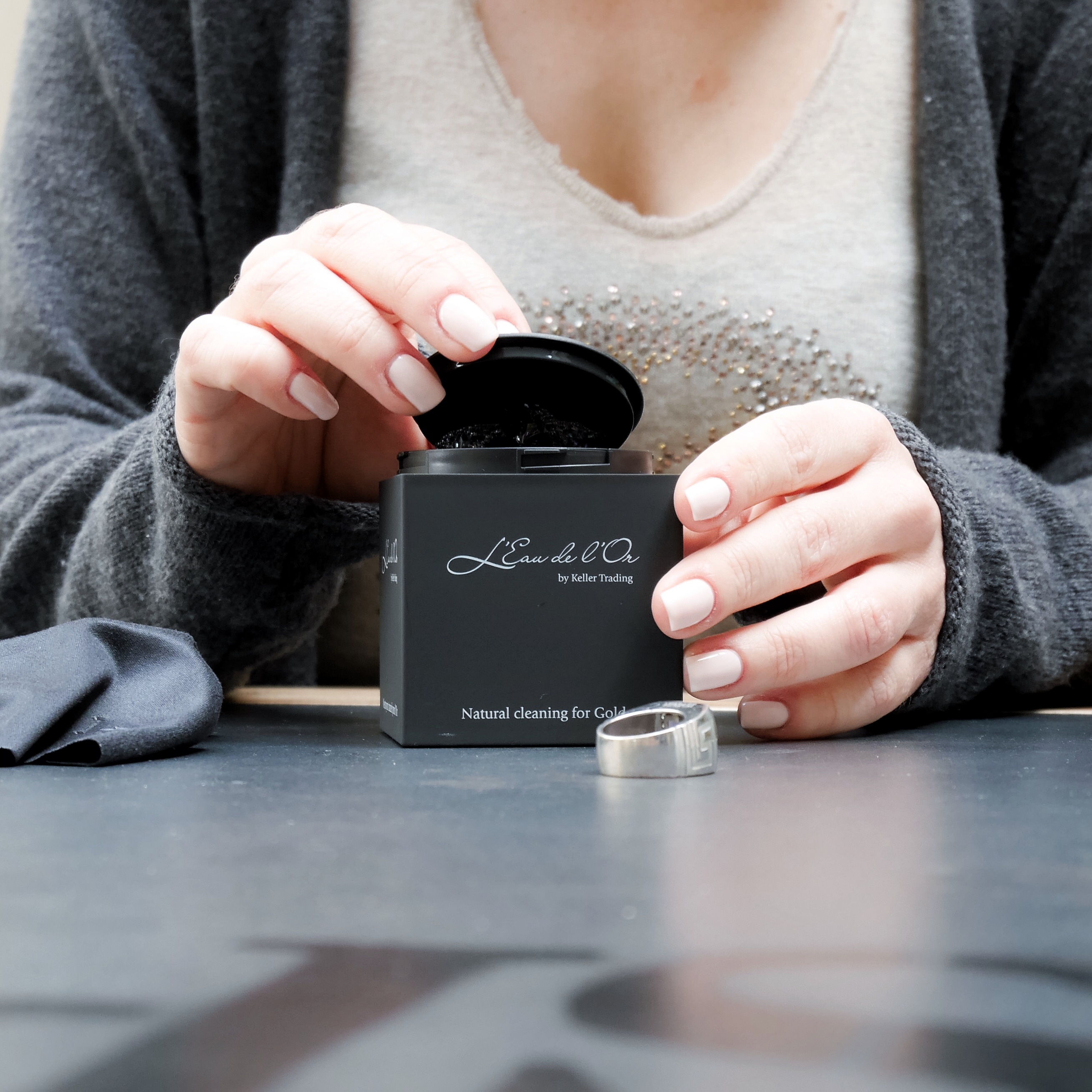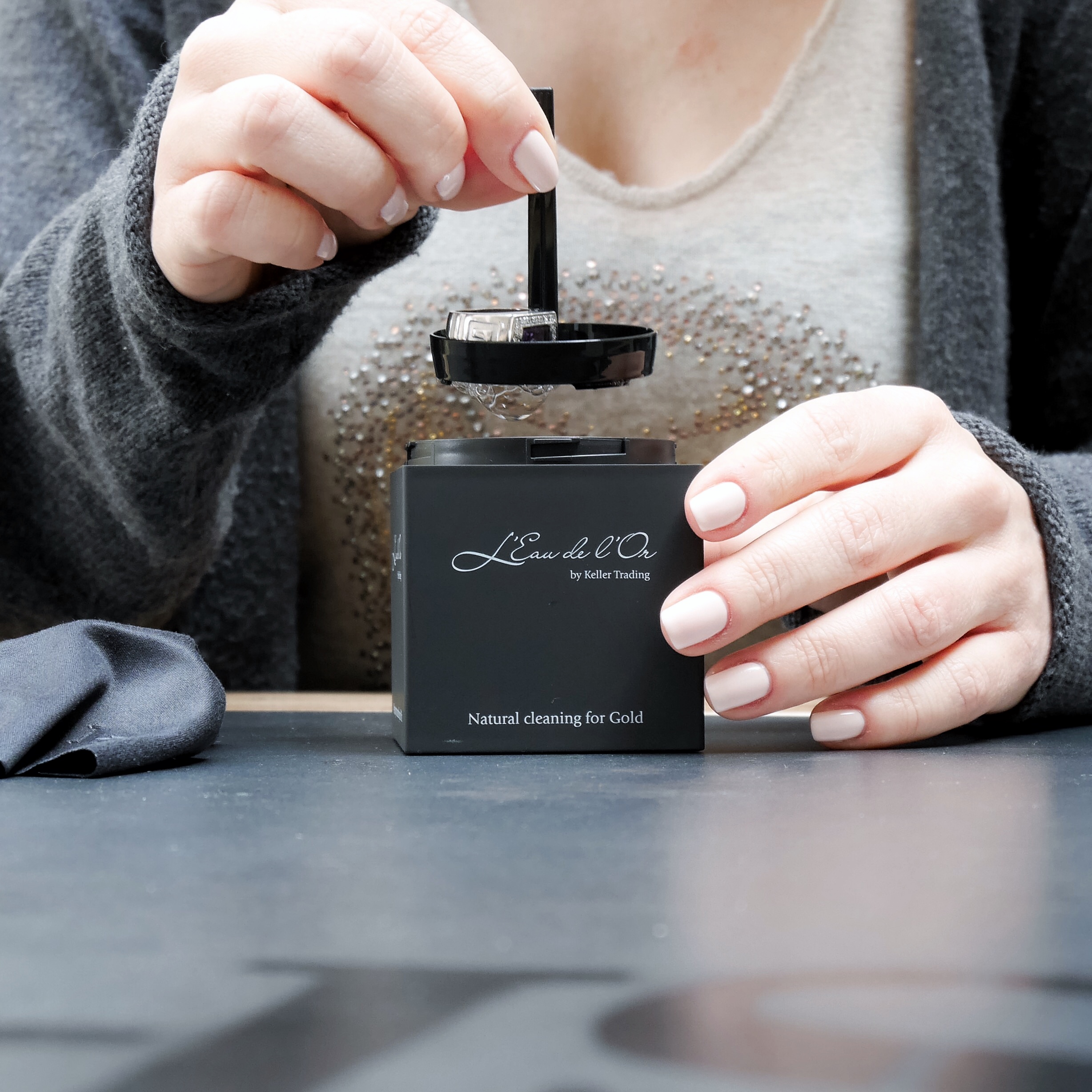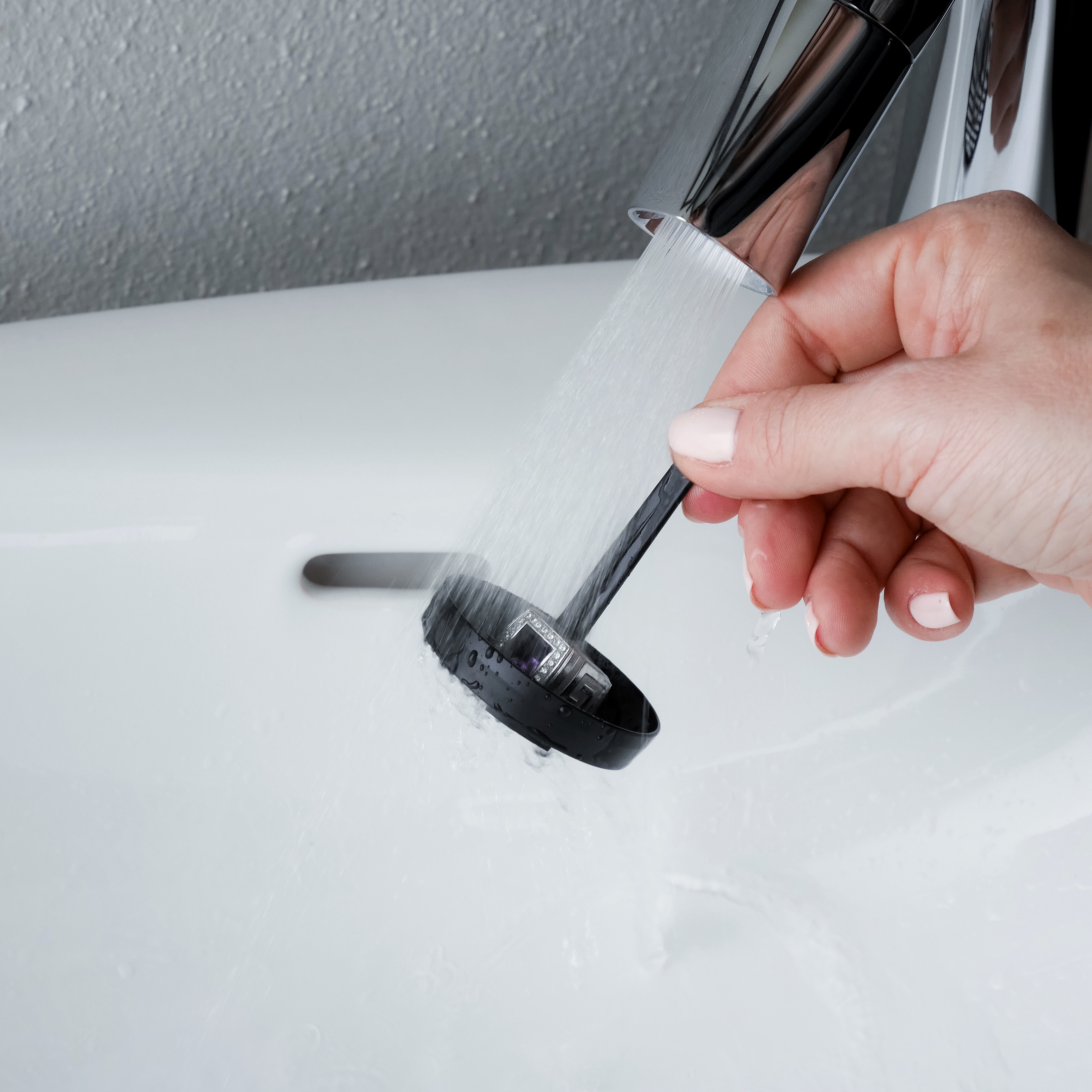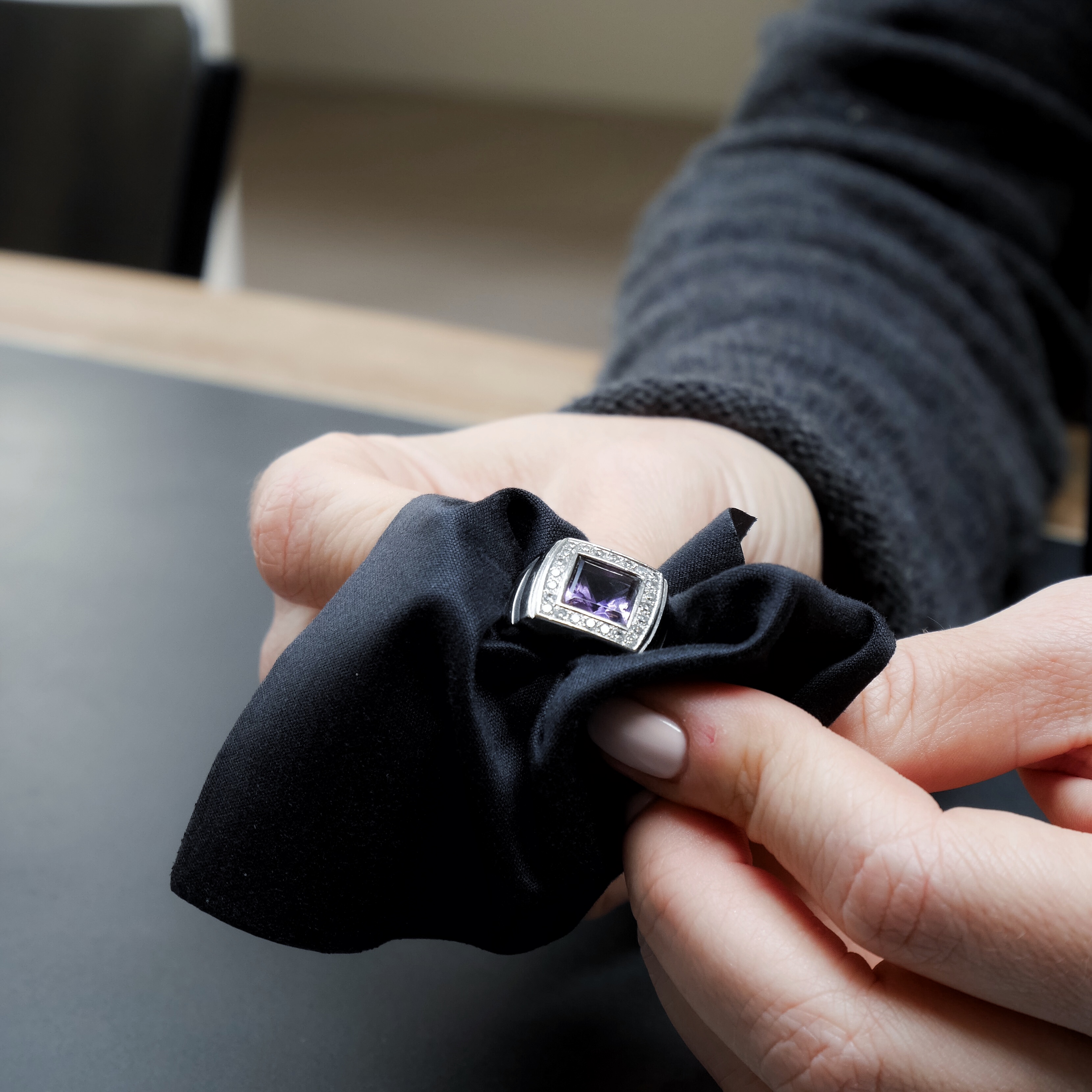 I use Les Eaux du Joaillier twice a month mainly for my solitary and my earrings. Discover the world of Les Eaux du Joaillier on the website www.leseauxdujoaillier.ch where you will also find the online boutique, ready for delivery all around the world.