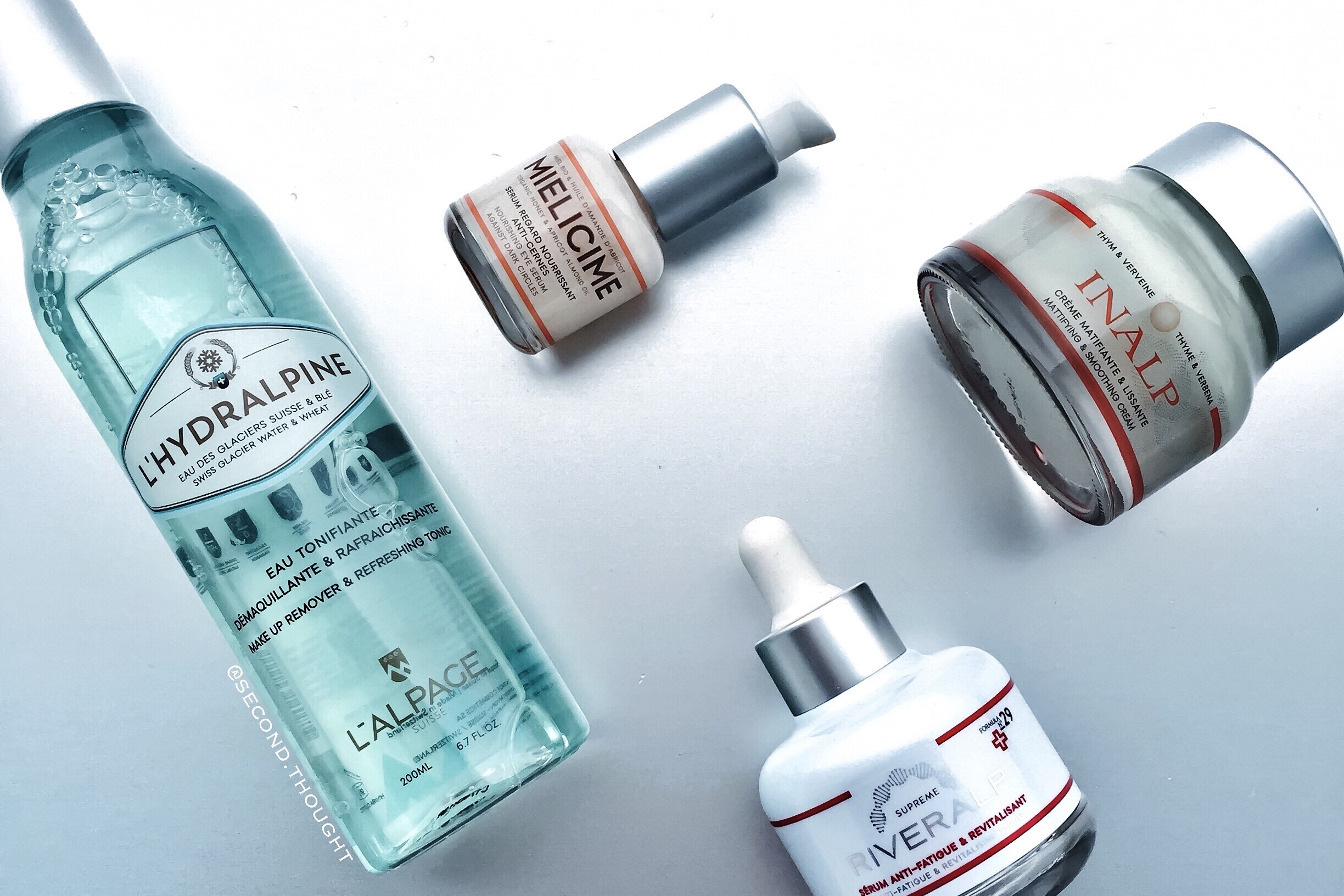 During our recent vacation in Valais we have enjoyed a day at the thermal baths in Anzère and to top all luxury, I even had time to offer myself a beauty treatment. During this moment of calm and wellness, I fell on the flyer of L'Alpage products. Not a fan of unknown brands and loyal to my products, I gave in to the temptation of trying their anti-fatigue serum. A REVOLUTION. I immediately contacted the brand. The founder Julien Gibert answered me in person. A week later, an appointment in his shop in Lausanne was set.
Near the Saint-François Place, the shop is warmly decorated, embracing odors, a beautiful lightning… When you enter, you do not want to get out anymore. One hour later, I could not have been any more convinced and look forward to test their range. Made with natural alpine ingredients, the products (entirely manufactured in Switzerland) are intended to be ecological and economic! First choice quality components were selected : bio Edelweiss, stem cells of rare Swiss apples and grapes (anti-aging treatment), organic honey and apricot oil for the Mielicime line (nourishing care) but also glacier water and wheat for the range of L'Hydralpine (moisturizing and refreshing care). the products are particularly varied and adapt to every skin type. And there are also for the gentlemen!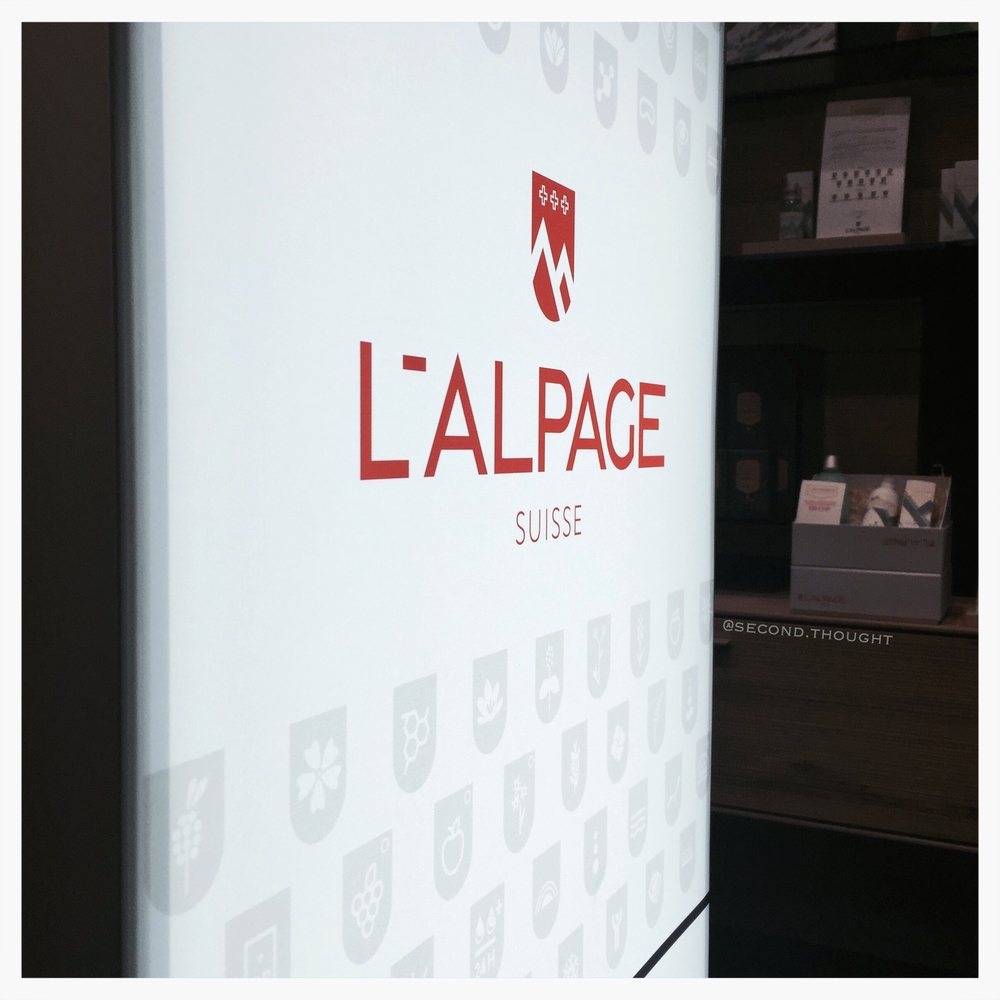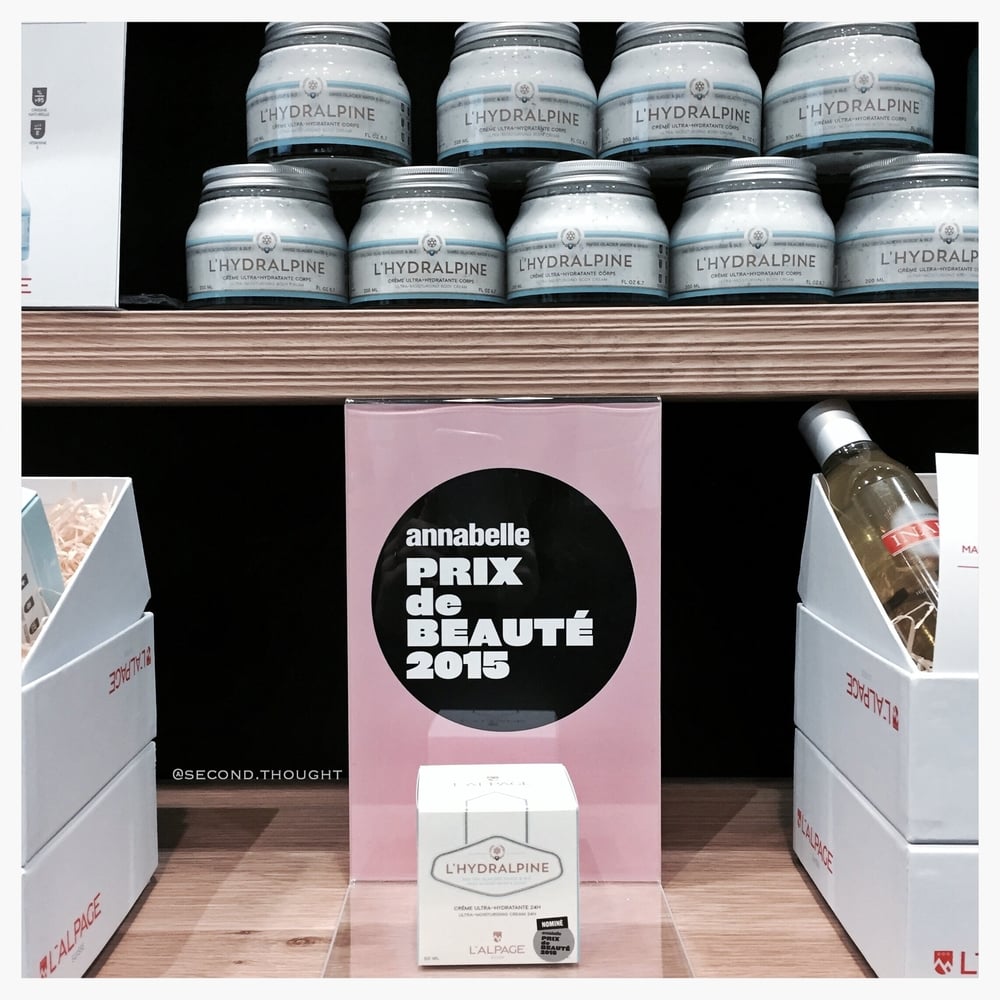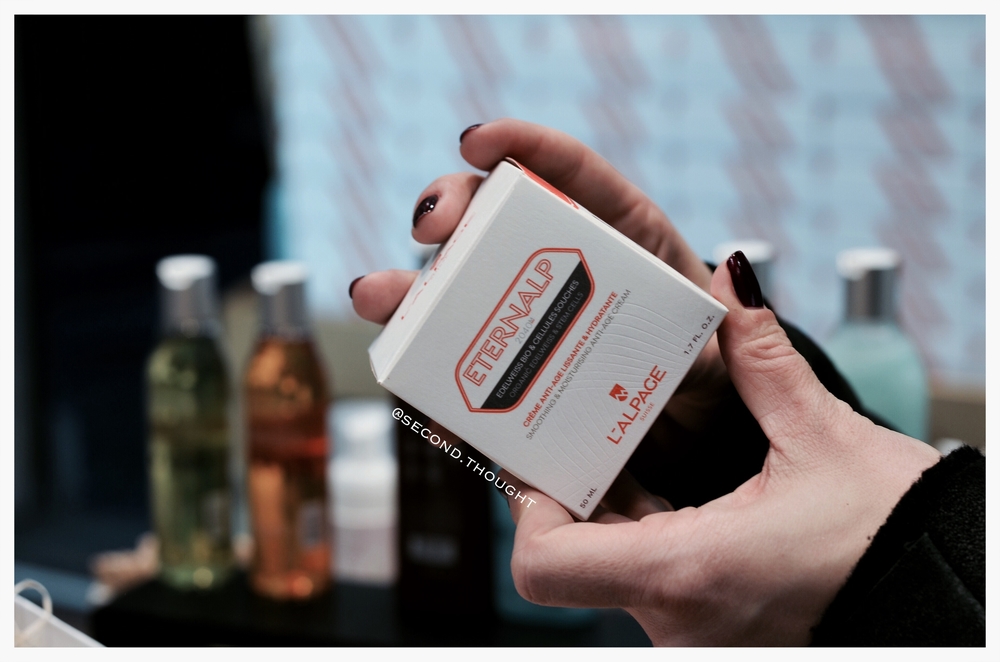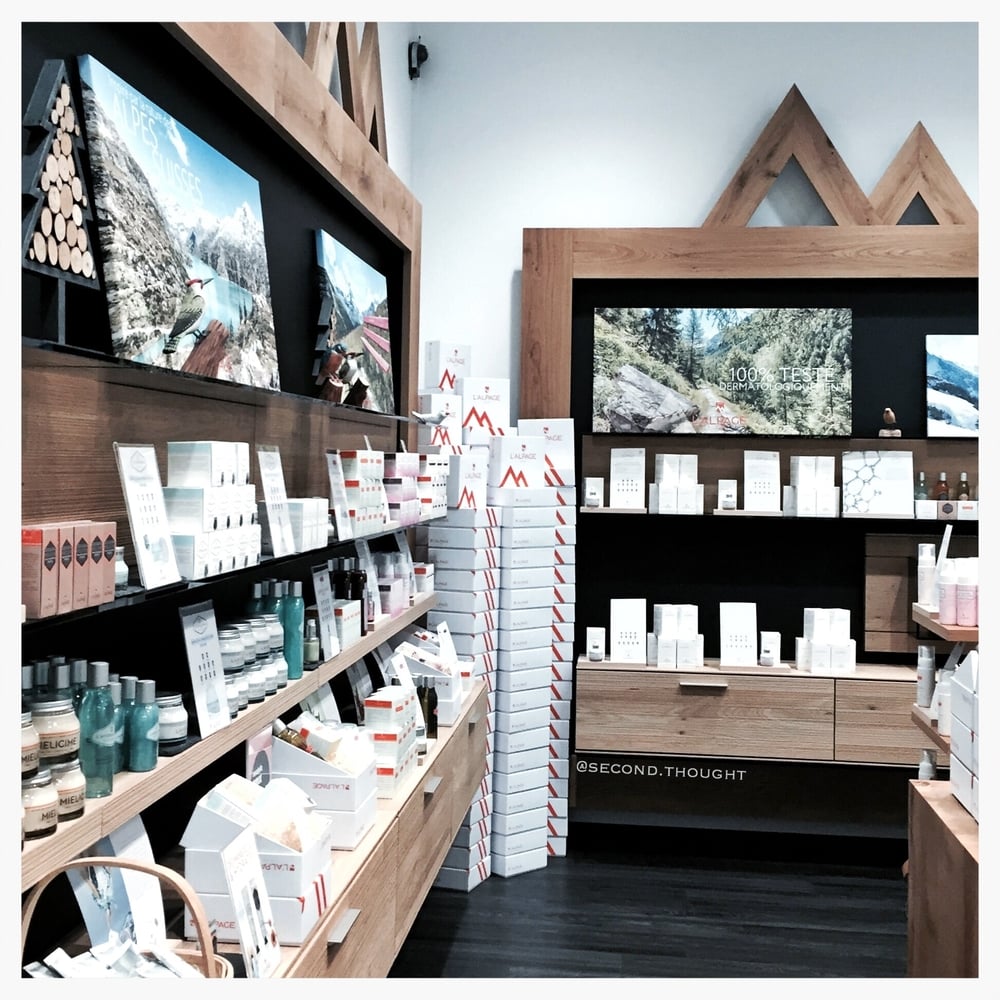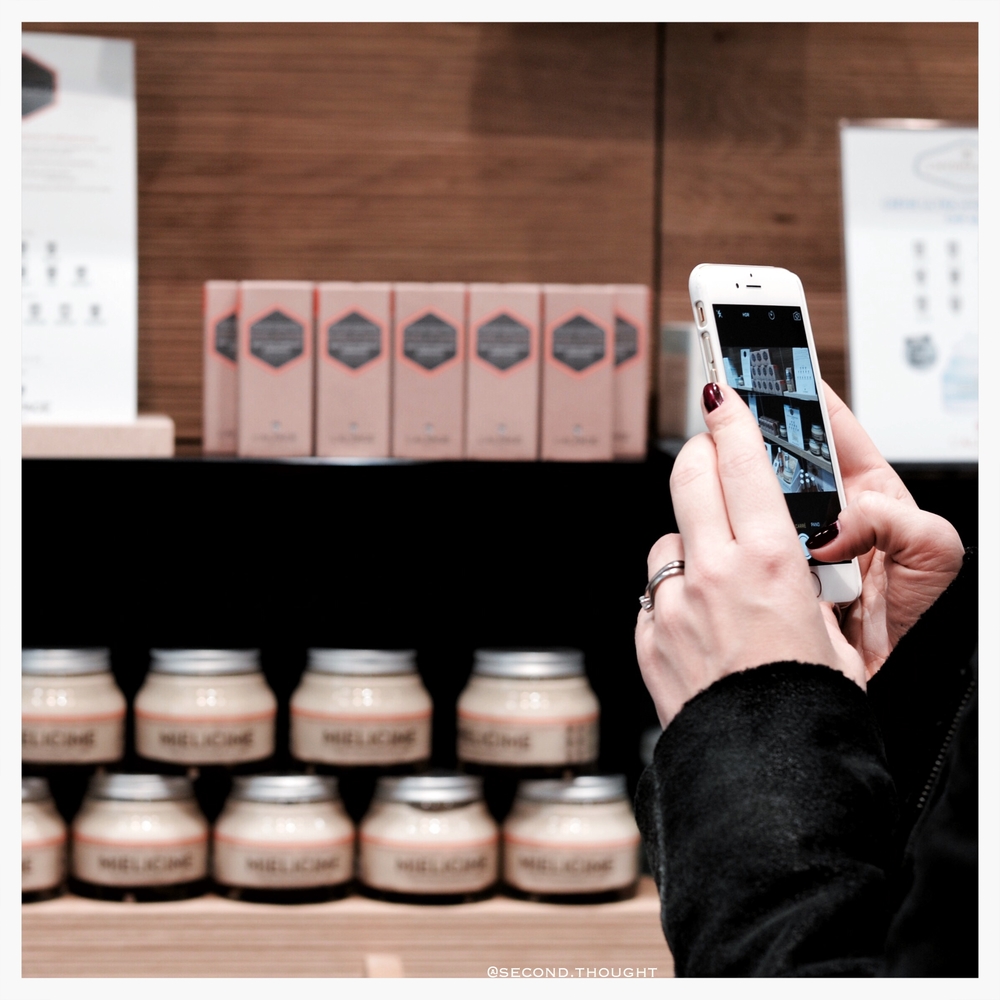 My evening ritual :
After I cleansed my make up, I apply the Hydralpine tonic, then the anti-aging serum Eternalp  and I finish off with the mattifying cream Inalp. I do not forget the outline of the eyes with a drop of Mielicime serum.
My morning ritual :
After my shower I apply the Hydralpine tonic, then the anti fatigue serum Riveralp and finish with the mattifying cream Inalp. And always the Mielicime serum for the eye area.
What I thing after d+7:
The packaging is neat. The ergonomic aspect of the products as well. The Riveralp serum is applied with a pipette with also ensures perfect hygiene.
Creams and serums are easily applied without leaving a sticky film on the face. They also leave no residues during the allocation of foundation.
My skin is more matt and I confess that my facial lines are a bit more relaxed.
The smell is very nice. You can sense immediately that these are not aggressive products and the perfume of each elixir comes from its natural components.
The prices are affordable, especially if you are looking for a quality product.
The downsides :
There's too many to choose ! You want to test everything immediately.
I wish I could have found a body cream without phenoxyethanol.
The pearlescent effect of some products is not necessary to me. It is not what I expect from a  so called natural product.
Delivery in Switzerland only…
In short, I'm seduced. I think of completing my usual product range with a micellar face wash and a hand cream (which is a real buzz) . I'll also spread the word and will not hesitate to offer a box to my family and friends when the opportunity arises.
If you would like more information, it's on the site www.l-alpage.ch that it happens.