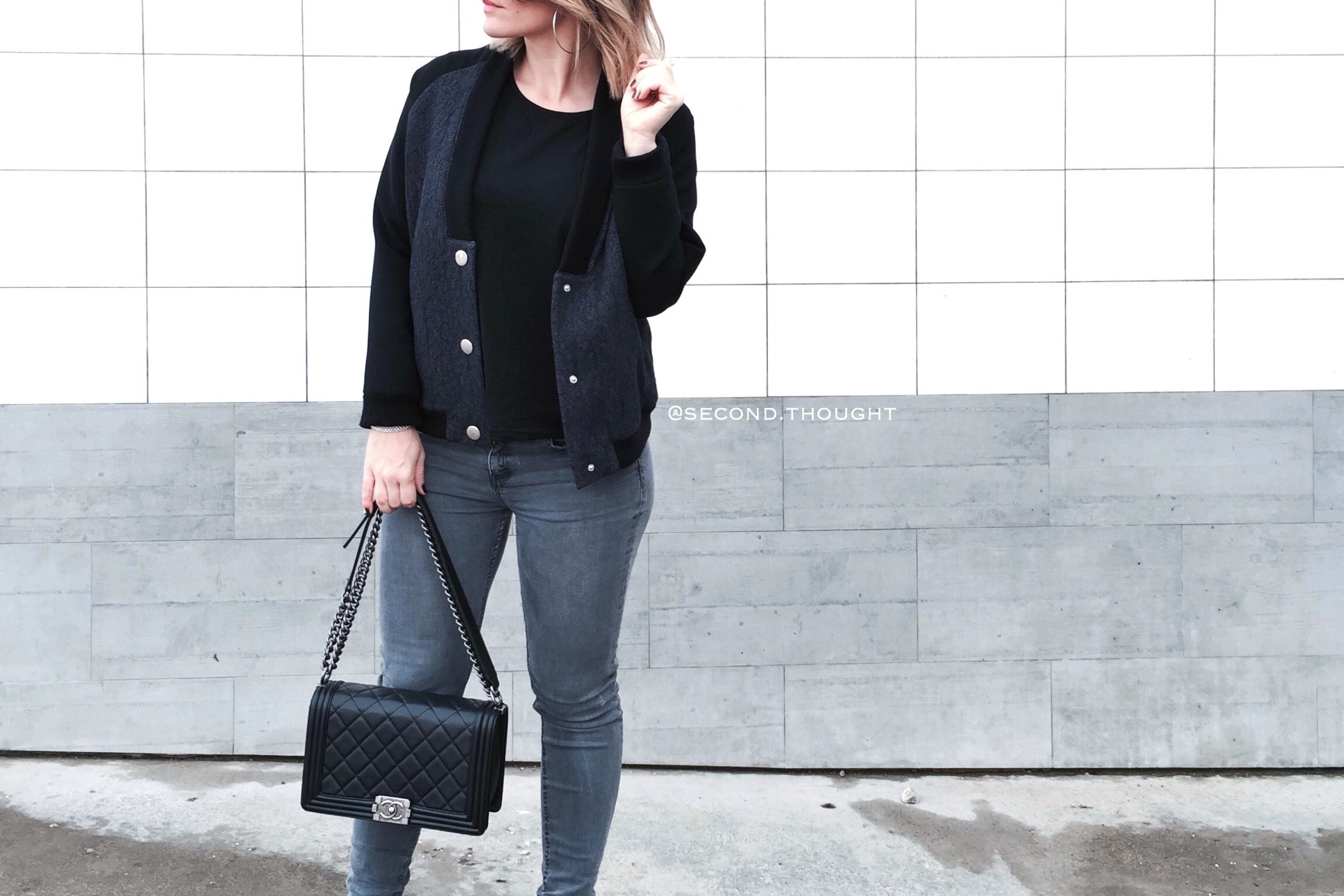 Since I fell in love with the Zara bomber seen on Caroline Receveur, my obsessive inner self kept telling me the same thing : You need a bomber and you need it now. But oh well, after hours spent on the web, I had to give in to the evidence : None met my requirements. Frustrated and helpless (and I weigh my words) I had to admit to myself that I had been defeated (!).
A few weeks later, and the bomber almost forgotten (yes almost) it was as a loving young couple, relieved of any offspring that my husband and I went to walk the streets of Neuchâtel. What a liberty to go shopping without having to run behind my minime, who is determined to turn my shopping tour into an education course (it was probably a mother in despair that decided to create the fist online shop…) Zara, H&M, Collection, and… Supremo. A pretty little boutique in a street full of charm. A store not too big, but full of quality pieces, which to my great misfortune (and the one of my husband) were almost all fitting… It was just before leaving the store, I noticed a descending staircase… « End-of-series you say? » Not one, not two and there I was in the basement. And there, quietly waiting for me, THE bomber, the one of my dreams, the one I had been looking for so long (ok, maybe I'm exaggerating a bit). There was only one left, my size on top of it and at a price defying all competition! It was a sign that he was made for me. It was the bombed torso with an affirmed step and the chin up, that I exited the store triumphantly, my beautiful bag with such a precious content.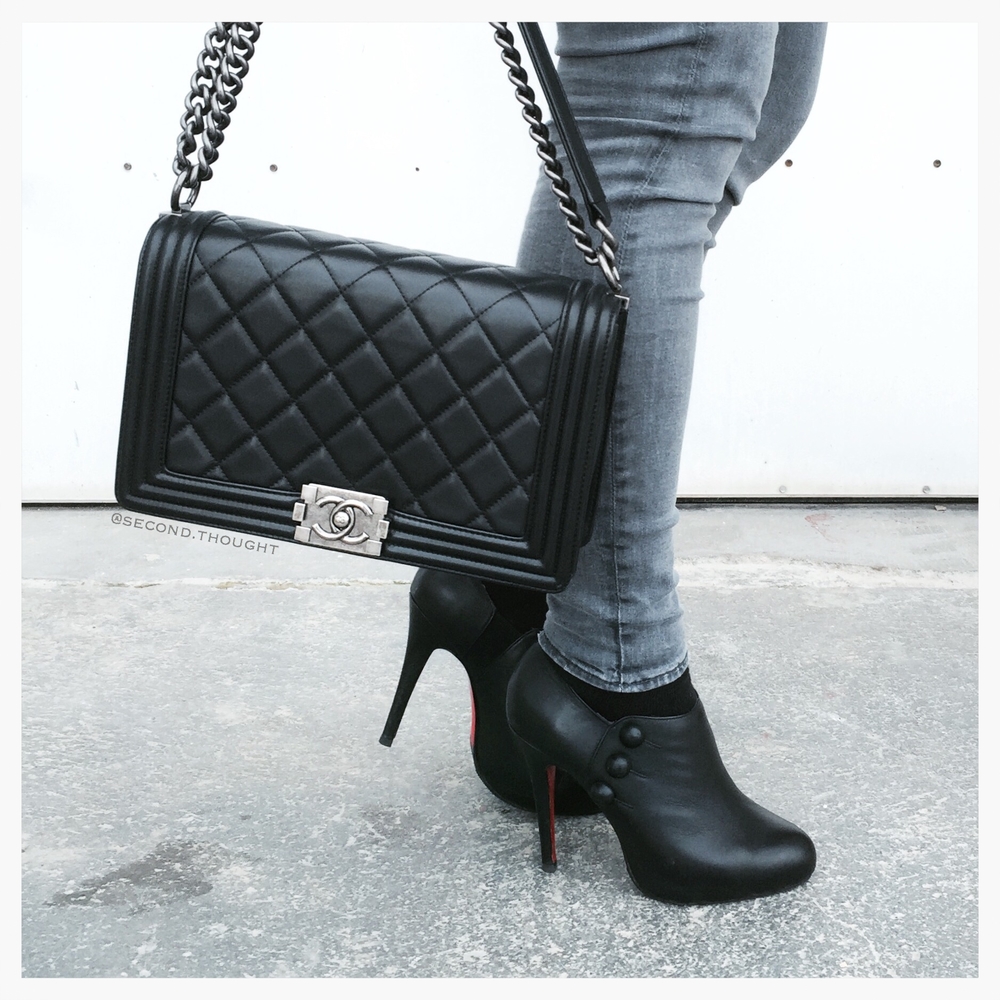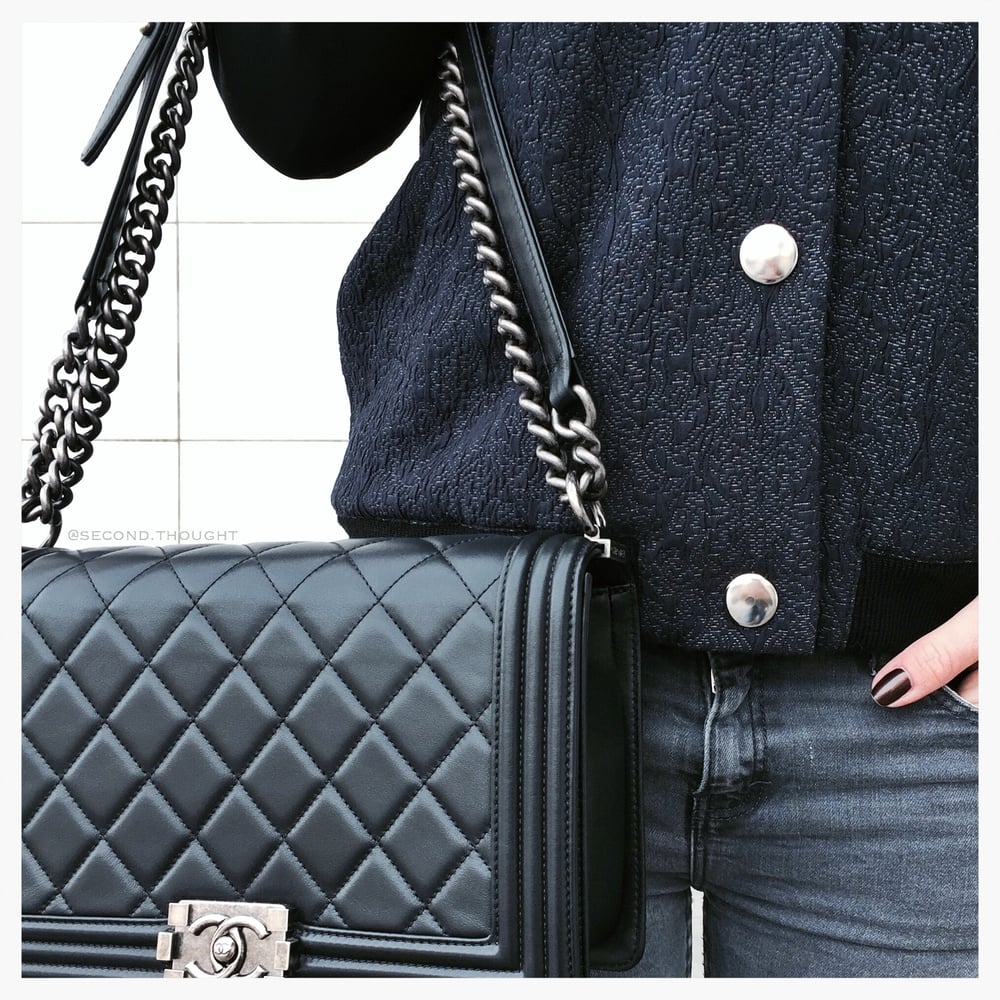 If you too are corroded by the uncontrollable urge to own THE bomber, perhaps I can help you out by sharing my findings below, resulting from long nights of insomnia. And don't hesitate to tell me if you found your happiness.