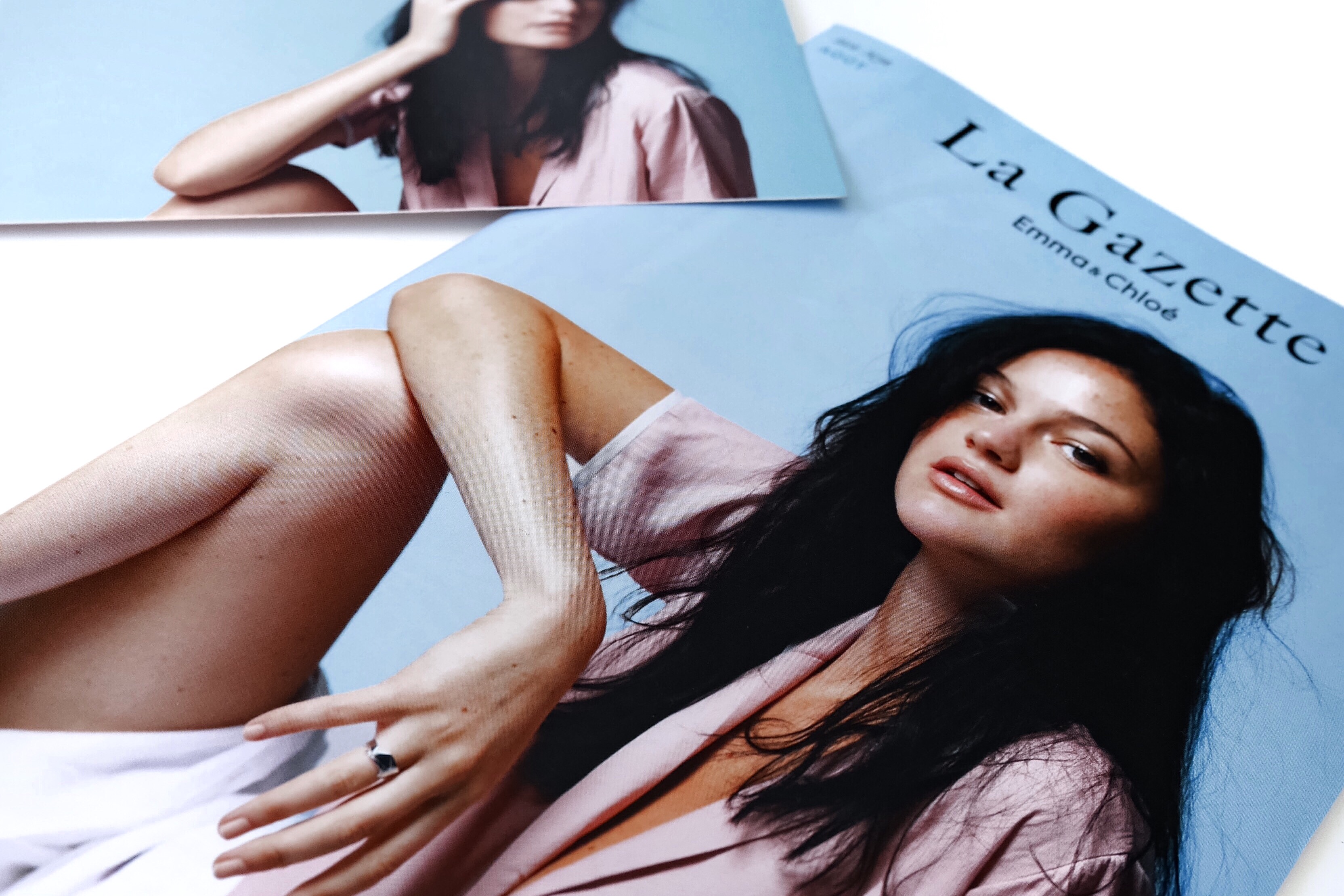 Every month, it's the same story. I impatiently scrutinize my mail, I wait for the postman, long story short – I'm on edge. Where is it, and especially what does it contain? The box from Emma & Chloé knows how to be desired.
It's already four months that I've been subscribed to this little black box that hides beautiful treasures. The premise is simple: EUR 19.90 + EUR 3.- postage, to be delivered each month with jewelry from the French designer ranging from 40 up to 140 Euro. Obviously, depending on the package chosen, the monthly price will be different. Before enrolling, few questions are asked, such as the type of metal you prefer (white gold, yellow gold or no preference) and if your ears are pierced. And then you wait until the box arrives.
What I think of it : I am one of those who loves surprises. I'm not a big fan of postal workers who have the annoying tendency to slip only mountains of advertising or bills … So when I received a small package, it has a way to put me in a good mood, whatever there is inside. Personally, I wanted to be surprised and have pierced ears. Gold or silver, whatever. In 3 months, on 3 jewels, there are two that I wear regularly. The 3rd convinced me a little less, but that's the game. Also, I really appreciate the fact that these are designer pieces that all deserve to be highlighted. Afterwards, it takes for all tastes, and the jewel of the month will not appeal to every subscriber, but it surely will in the following month. And just for the surprise, for just 20Euros per month, the concept is well worth the effort.