April 30, 2017
How to select a bag?
Fashion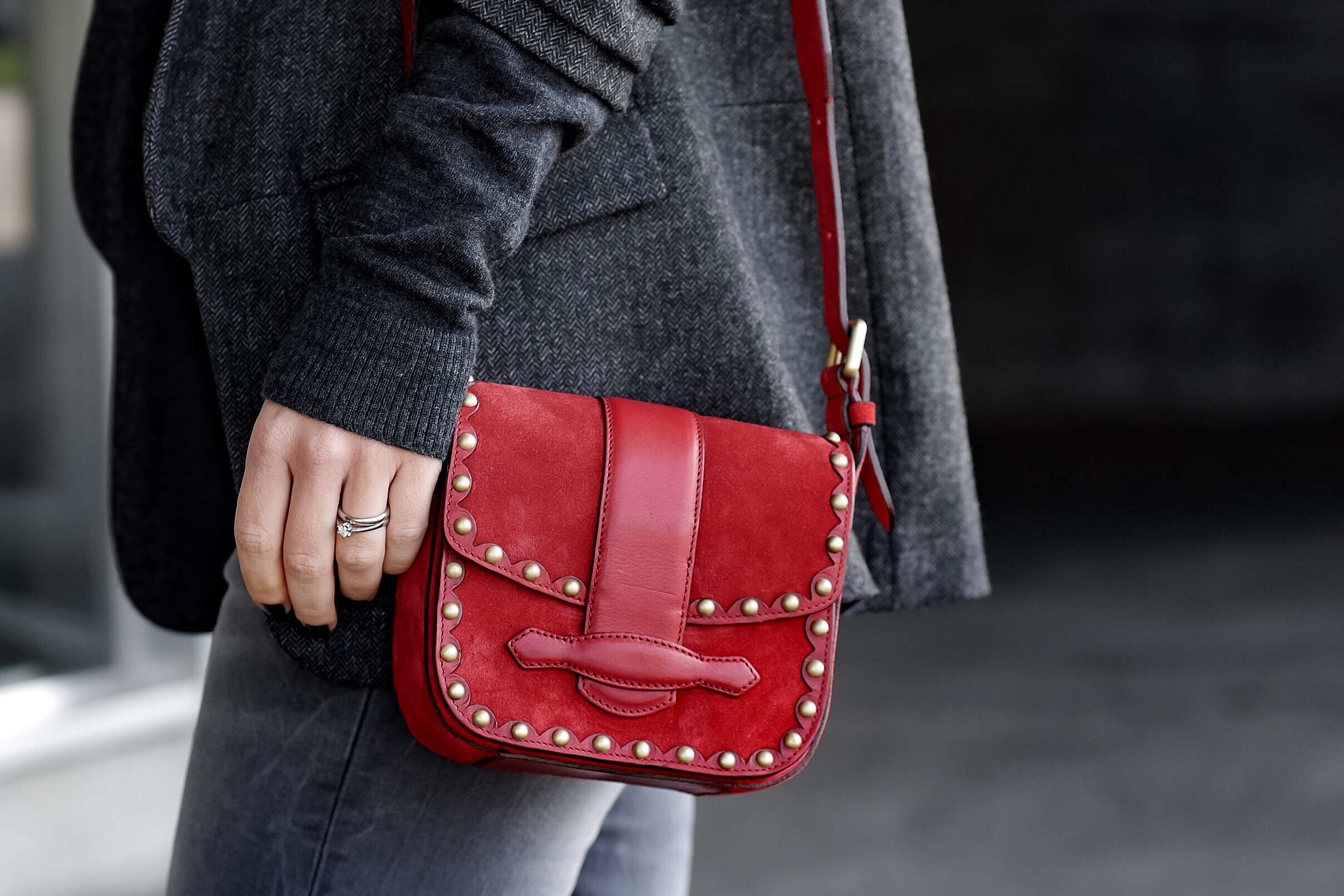 My first designer bag dates from the birth of my daughter. I urgently needed a big bag in which I could slip diapers, nursing bottle, pacifier, blanket, spare clothes, bibs, small pots and so on…#livemymomlife. If I tell you that, its because I've often been asked the same question : how do you select a bag?
For me, it's really the accessory in which I will invest. A quality bag enhances any outfit. So it doesn't need to be brand marked, but it absolutely needs to be leather for the simple and good reason that it's a material that will age well unlike leather imitation or plastic.
Before you select a bag, I think about what I need. Convenient? Comfortable? Elegant? On what occasions will I have the opportunity to wear it most often? Because when you had to save for months, you will not necessarily choose a model that will spend two-thirds of the time of the year in the closet. Let it live! For example, over the years I have realized that as a mom the practical aspect plays a vital role. A bag that you can only hold in your hand has become redhibitory. It has to be possible to hang it on the shoulder to have both hands free (already that we would need four hands…).
As for the color, for an iconic model like the unmistakable Timeless, I would advise black since it's the easiest color to wear and least delicate. Obviously, if you are part of the lucky ones to already have some, all colors are allowed. But for a first piece, black is a sure bet.
This summer I wanted to dare and it was Zalando who gave me the opportunity. I wanted a cool and colorful bag that could bring color to my often monochrome outfits. Vanessa Bruno (yes, the creator of the famous rhinestone shopping bag) launched a model in carmin red to fall for! In studded suede, this shoulder strap version is ideal for the weekend. It's not very big but allows you to carry your essentials. Besides, Zalando had the good idea to help the undecided ones in their choice thanks to their bag guide. After selecting the size, the page redirects us to five categories grouping backpacks, pouches, shopping bags and shoulder bags among others. A playful way to give you a boost in the selection of whoever will become your most faithful companion.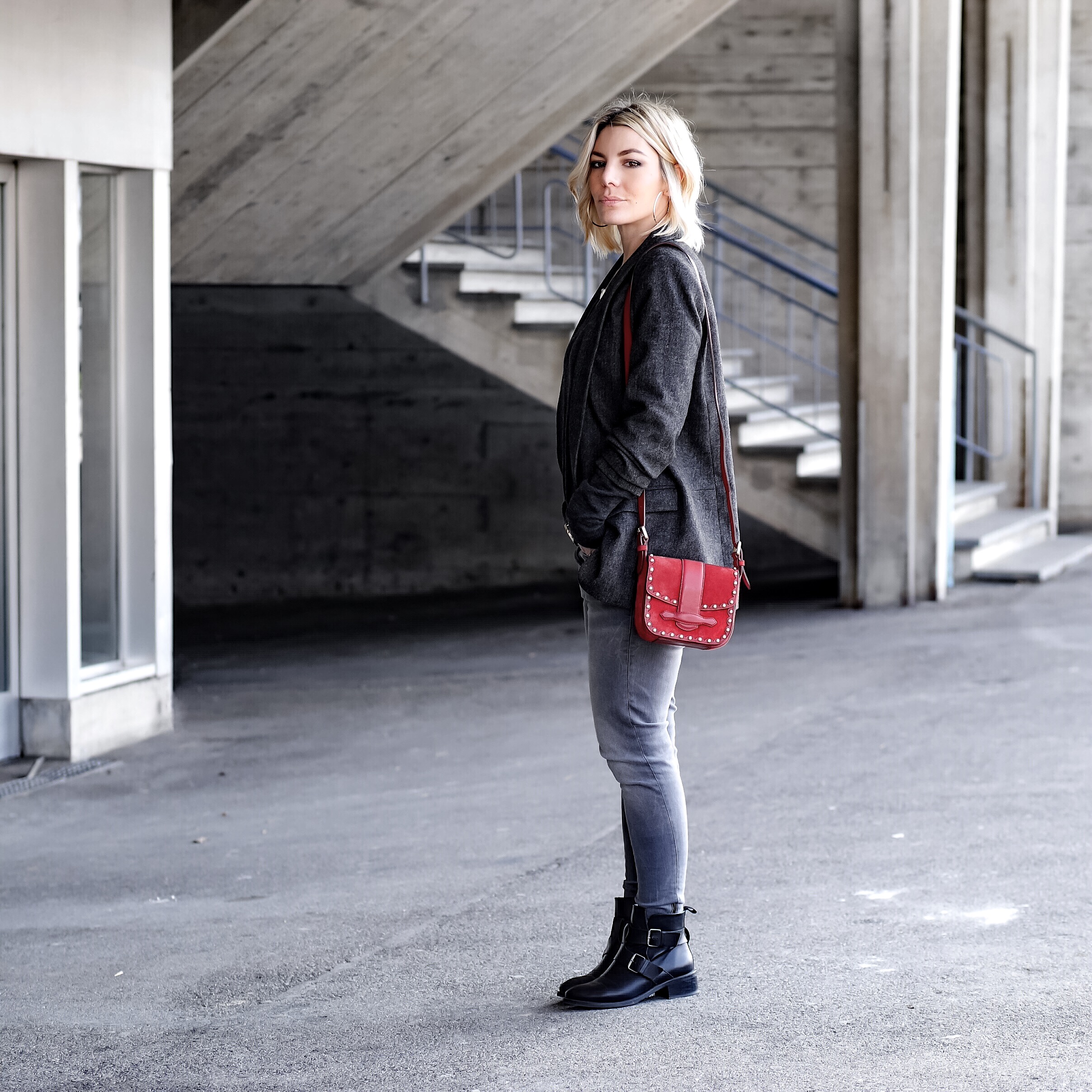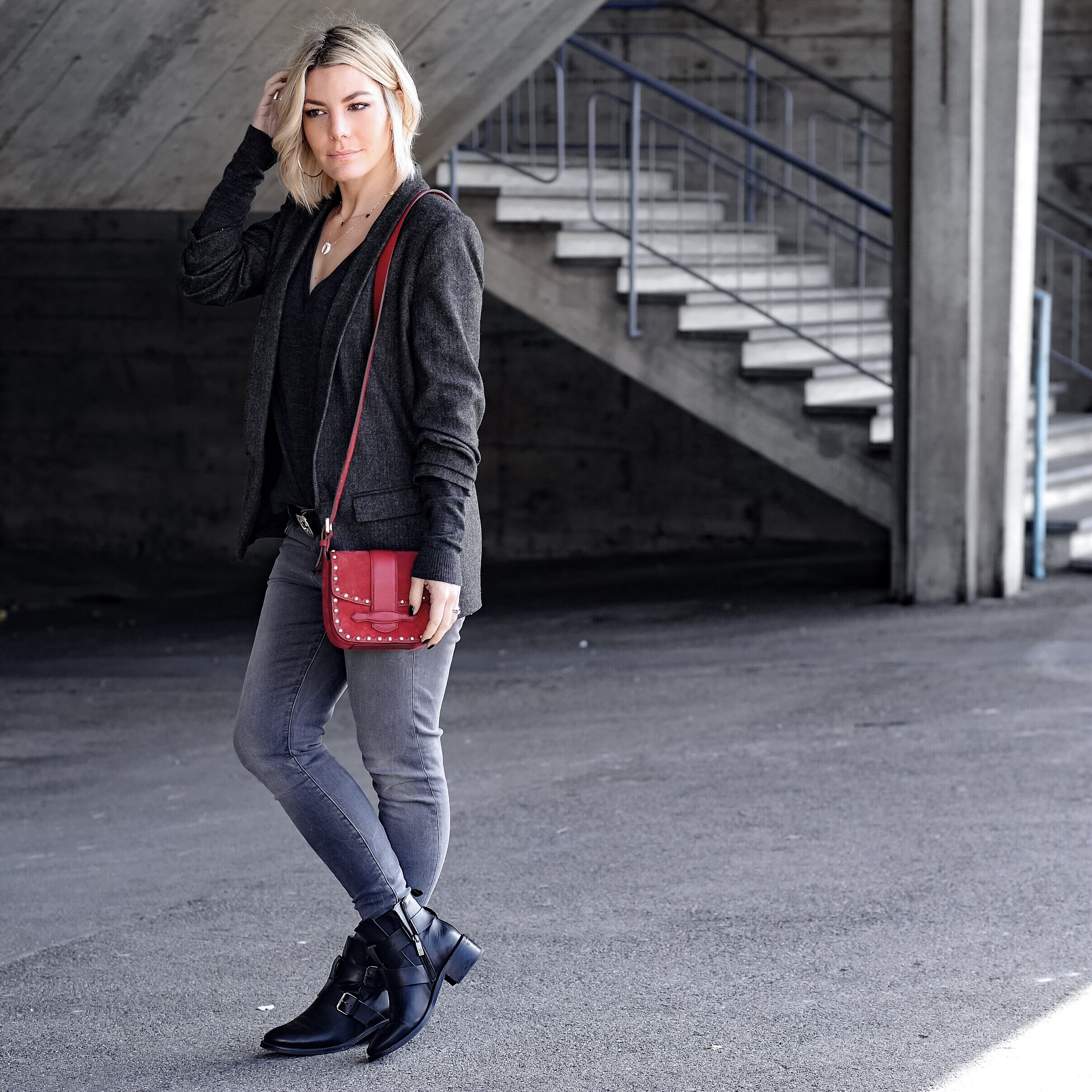 Shoes: Navyboot // Slim: Zara // Blazer: Zara // Bag: Vanessa Bruno